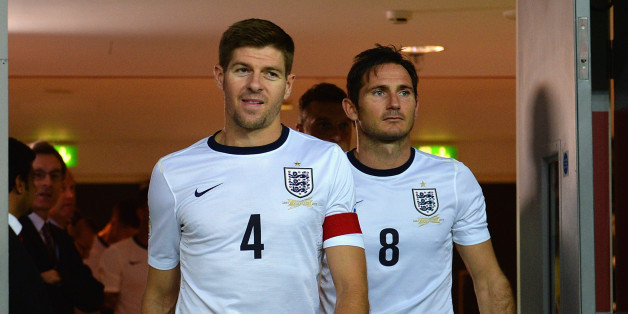 Getty
Jack Wilshere placed himself at the centre of another hysterical debate this week but the England midfielder's worst sin was overlooked by the majority.
"We are English. We tackle hard, are tough on the pitch and are hard to beat," Wilshere explained. "We have great characters. You think of Spain and you think technical but you think of England and you think they are brave and they tackle hard. We have to remember that."
Touted as England's decennial saviour, it is worrying Wilshere, at the age of 21, is championing the national team's bulldog spirit.
It was that same spirit which earned England a goalless draw against Italy over 120 minutes at Euro 2012. Perhaps they forget extra-time precedes penalties.
Wilshere wasn't in Ukraine or Poland due to injury, and neither was Michael Carrick, because he had apparently retired from international football. Carrick actually hadn't, and not for the last time Roy Hodgson was part of one of those shambolic mix-ups that are contagious at the Football Association.
Carrick was however coaxed back into the international set-up for England's next fixture with Italy after the tournament. Manchester United's most consistent performer in Sir Alex Ferguson's final two seasons, his return to the international fold was a positive move which hinted at a more sophisticated approach from the Three Lions.
Then he was however overlooked for England's soporific draw in Ukraine last month in favour of Wilshere, as well as Steven Gerrard and Frank Lampard.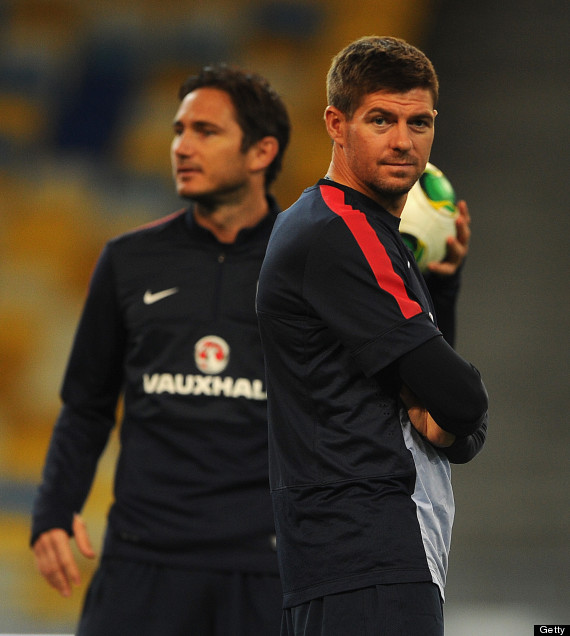 Lampard and Gerrard are still regarded as first-teamers for England
Gerrard and Lampard, extraordinarily, will probably start alongside each other in a midfield two for England tonight. A partnership as calamitous as Laurel and Hardy, they highlight why England always fail.
To put it into context, the Gerrard-Lampard axis was England's pairing at the 2004 European Championship. Spain had David Albelda and Rubén Baraja, France boasted Patrick Vieira and Claude Makelele and Portugal's pairing was Nuno Maniche and Costinha.
Irrespective of age and form, Gerrard and Lampard should not even be in the national squad, let alone the starting line-up. They are not going to make a difference in Brazil should England qualify for the 2014 World Cup and their presence halts the progress of others. Carrick has won 29 caps for England
Gerrard actually experienced his worst season with Liverpool in 2012-13 and has not performed well so far this campaign. He looks laboured and is struggling to alter his game as serenely as Paul Scholes did in his early 30s. Against Manchester United in the Capital One Cup, he looked wearier than Ryan Giggs - six years his senior.
It's a damning indictment of Hodgson's management that he is clinging on to both Gerrard and Lampard like a life raft to see England past the Montenegrins and Poland. Eriksson, McClaren and Capello didn't have the balls to drop either of them or break up the catastrophic combination either, although the alternatives were unconvincing and Owen Hargreaves was often injured.
That Hodgson is seemingly nervous about starting Carrick and/or Wilshere ahead of either of them fuels the pessimism ahead of what could be another torturous tournament. Carrick and Wilshere have not had good starts to the season, which will have come into Hodgson's reckoning and makes his decision to start Gerrard and Lampard easier. Some will argue they are a more sophisticated alternative to Gerrard-Lampard.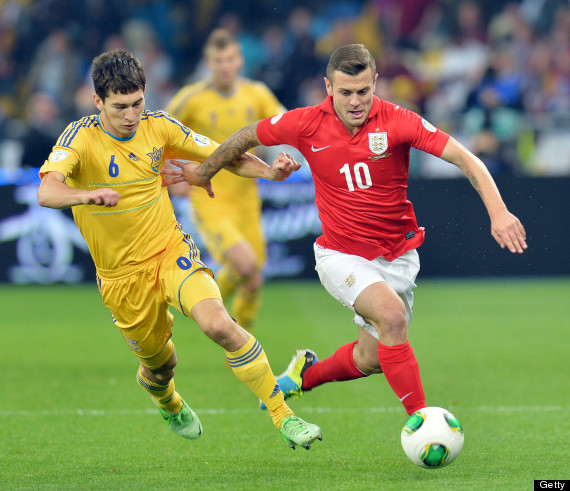 Wilshere did not excel in Ukraine last month
Eriksson's problem was he picked the best players, rather than the best team for England. David Beckham was on borrowed time for two years before the 2006 World Cup and Hargreaves, granted cameo roles out of position, should have replaced one of Lampard or Gerrard or, even better, complemented them in a midfield three.
Hodgson has similar decisions to make. Ashley Cole, arguably the best left-back of his generation, is not England's finest in that position and hasn't been for some time. Unlike Gerrard and Lampard, he has emerged from past tournaments with an improved playing reputation and was the sole competent performer in South Africa three years ago.
Gerrard and Lampard might be English, tackle hard, are tough on the pitch and hard to beat when playing for England. But then they end up losing.