 For the second time in a week, dozens of migrants desperate to reach Italy have died after an overloaded smugglers' boat sank in the Canal of Sicily.
At least 27 people have drowned, but 221 people were rescued in a joint Italian-Maltese operation, officials said, after the ship attempted to make the perilous crossing from Africa to Europe.
Maltese Prime Minister Joseph Muscat revealed the number of casualties, three of them children, warning "we cannot allow the Mediterranean to become a cemetery."
He said Malta felt "abandoned" by the rest of Europe and urged the EU to take action.
"I don't know how many more people need to die at sea before something gets done," he said, the BBC reported.
Helicopters ferried the injured to Lampedusa, the Italian island that is closer to Africa than the Italian mainland and the destination of choice for most smugglers' boats leaving Tunisia or Libya.
Hospital director Pietro Bertolo told journalists: "They are wet and very scared, but they are doing well," Sky News reported.
Friday's capsizing occurred 65 miles (105 kilometers) southeast of Lampedusa, but in waters where Malta has search and rescue responsibilities.
The two shipwrecks were the latest grim reminder of the extreme risks that migrants and asylum-seekers often take in an effort to slip into Europe every year by boat.
Facing unrest and persecution in Africa and the Middle East, many of the migrants think the Lampedusa escape route to Europe, which is barely 70 miles (113 kilometers) from northern Africa, is worth the risk.
"They do know that they are risking their lives, but it is a rational decision," Maurizio Albahari, assistant professor of anthropology at the University of Notre Dame, told the Associated Press.
"Because they know for a fact they will be facing death or persecution at home -- whatever remains of their home, or assuming there is a home in the first place."
What drives them is the hope that they'll have a better life in Europe for themselves and their children, he said. "It's either perish or go somewhere."
The deaths have prompted renewed calls for the European Union to do more to better patrol the southern Mediterranean and prevent such tragedies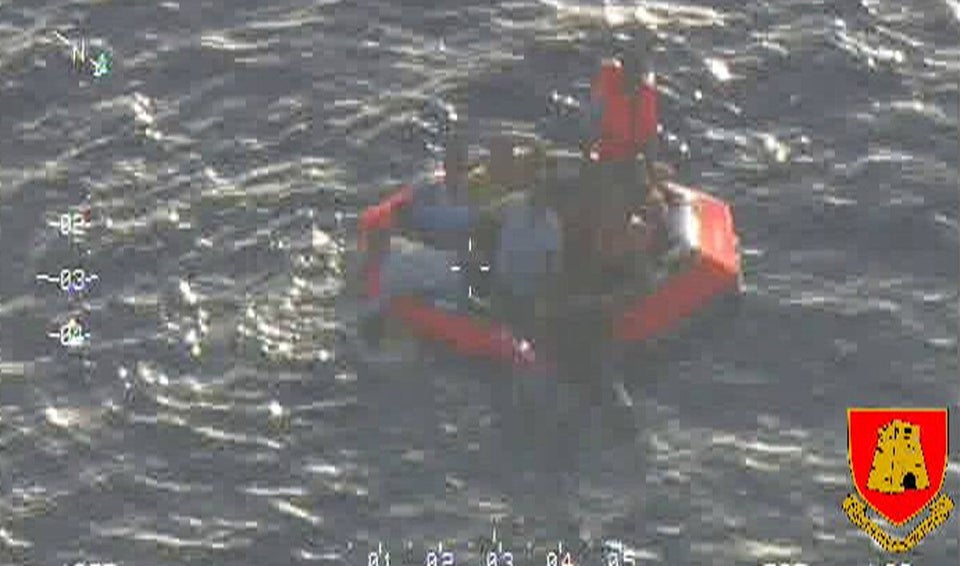 Migrant Boat Capsizes