The mathematician, widely regarded to be one of the fathers of computer science, was imprisoned and chemically castrated as a result of his homosexuality.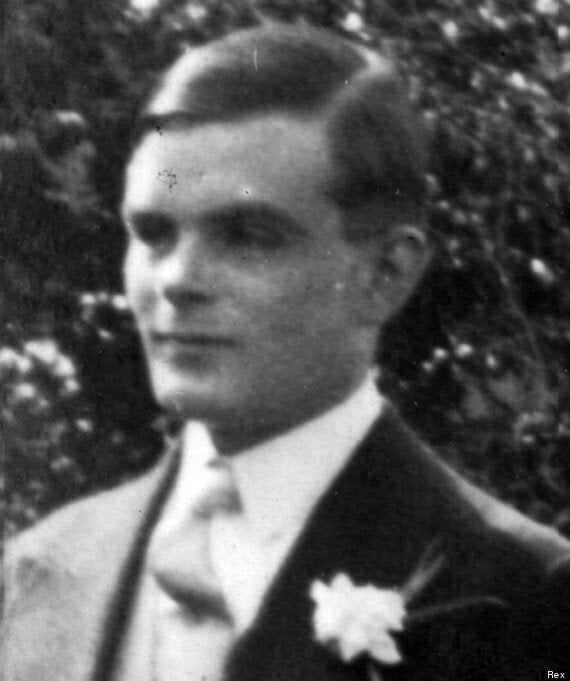 Codebreaker Alan Turing has been celebrated for his work at Bletchley Park
He is best known for having cracked the messages sent by the German Enigma machines and is credited with saving the country from starvation.
House of Commons speaker John Bercow will present the "icon award for outstanding achievement" to Turing's nieces Inagh Payne and Janet Robinson at a ceremony being staged at the Royal Courts of Justice.
Turing - who was 41 when he died as a result of cyanide poisoning - is also being featured on one of six different covers for the new edition of the magazine, the first time a dead cover star has been used.
Attitude has used a passport picture for the cover image, which is accompanied by the headline: "The gay man who saved the world."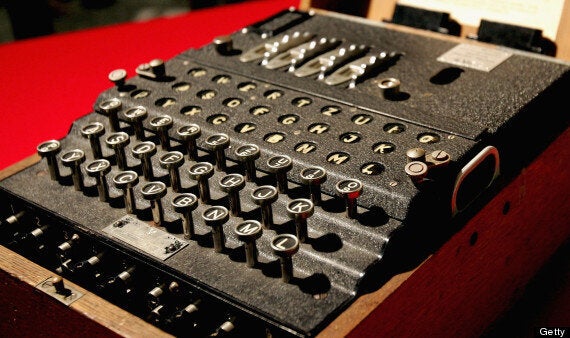 The Enigma coding machine used by the Germans in WWII on display at Bletchley Park
Experts have said Turing's work shortened the Second Word War by two years.
Professor Jack Good, a fellow Bletchley codebreaker, has said of him: "It was a good thing the authorities hadn't known he was a homosexual during the war, because if they had, they would have fired him - and we would have lost."
Parliamentary moves are ongoing to pardon Turing of his conviction and in 2009 the then prime minister Gordon Brown said he was sorry for the way he had been treated.
He said: "Alan and the many thousands of other gay men who were convicted as he was convicted under homophobic laws were treated terribly. Over the years millions more lived in fear of conviction," he said.
Turing will be honoured on the cover of Attitude magazine
"Alan deserves recognition for his contribution to humankind ... It is thanks to men and women who were totally committed to fighting fascism, people like Alan Turing, that the horrors of the Holocaust and of total war are part of Europe's history and not Europe's present.
"So on behalf of the British government, and all those who live freely thanks to Alan's work I am very proud to say: we're sorry, you deserved so much better."
Homosexuality was made illegal in 1885 - following a parliamentary debate that lasted just four minutes and heard contributions from just four speakers. Being gay was only decriminalised in 1967.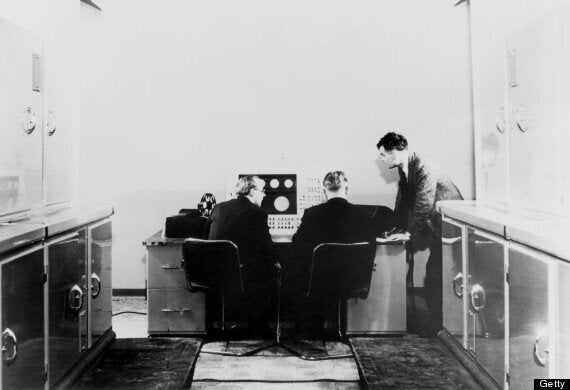 Turing and colleagues working on the Ferranti Mark I at Bletchley Park
In that time 75,000 men were convicted for being gay - of which 16,000 of them are still alive. Under the provisions of the coalition's Protection of Freedoms Act, people in England and Wales convictions and cautions for consensual gay sex are able to have the offences removed from their criminal records.
But those no longer alive, like Turing, are of course not able to apply.
Editor Matthew Todd said: "Attitude is usually more associated with celebrities so this is a massive thing for us and for our readers. LGBT kids really have very few role models - so many gay people have their sexuality erased from the history books so we're really glad to celebrate him, especially to our younger readers who don't know about him."
Benedict Cumberbatch is currently filming a new role playing the mathematician in the forthcoming film The Imitation Game.