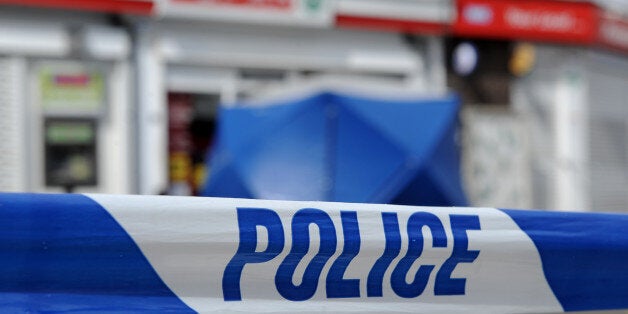 A murder investigation was launched after a shopkeeper died following an attack which left another man seriously injured on Tuesday.
South Yorkshire Police said the emergency services responded after they received reports of a man running through Rotherham with a machete at around 2pm.
"On arrival at the scene, one man was found dead and a second man seriously injured," a spokeswoman said.
"The second man has been taken to hospital where he remains undergoing treatment."
Officers have arrested a 27-year-old man on suspicion of murder.
South Yorkshire Police added: "At present there is a large police presence in the area and this will remain in place to reassure residents."
Omar Mehban, a local Conservative spokesman who works in banking, said the dead man owned a local shop with his brother, was in his 40s, and was married with children.
Mr Mehban said: "He was a family friend.
"This is such a shock and I feel really deeply for his family.
"He should be celebrating Eid tomorrow with his wife and kids - instead they are faced with this.
"He was such a wonderful person, always courteous and kind. All the times I went in his shop, I can never recall him not smiling.
"It's absolutely devastating."
Mr Mehban did not witness the stabbing incident or surrounding events.
Others on Twitter reported seeing a knifeman running through Rotherham covered in blood.
Richard Cattley wrote: "A man has just ran past me in Rotherham town centre wielding a machete covered in blood shouting move!! Police everywhere!"
He added: "All I saw him run past me with knife in hand shouting move adjacent to where the buildings are being knocked down opp market."
While the injured men were thought to have been attacked in Grosvenor Road, Eastwood, which has been cordoned off, it was thought the knife-man was caught at the Tesco town centre store.
A Tesco spokesperson said: "This is a matter for the police and we are supporting them with their investigation."
It was unclear whether the man with the machete was tasered by police before he was arrested.