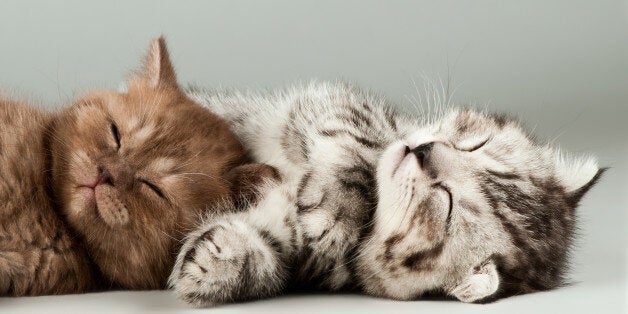 A tailor-made service is offering one-night stands rather than lasting relationships with the purrfect partner.
Cat-lovers in Ukraine's capital Kiev finally have the chance to satisfy their need for companionship thanks to a new business that offers cats for rent.
The animal and paraphernalia are rented out by the day, the website reported, citing the entrepreneur behind the project, identified only as Sergei.
And if a day is not enough, there is always the option of providing a permanent home for the animals, which come from a local shelter, Sergei was cited as saying, the news agency RIA Novosti reported.
Cat cafes around the globe already offer purrfect therapy.
Often called "neko cafes," there are several coffee shops in East Asian cities that offer customers the option to play with cats while they sip their beverages. As Kotaku notes, the first such location popped up in Taiwan in the late 1990s. The idea quickly gained traction in Japan, and Tokyo is now home to dozens of pay-to-pet cafes.
However, not everyone is thrilled with the idea of a cafe that houses cats, and the plan has provoked the ire of animal rights activists.
Popular in the Community