The 18-year-old from Hoddesdon, and a 17-year-old girl were travelling on the northbound carriageway of the A10 between Ware and the A120 Puckeridge exit about 7.45am when the crash occurred.
The Citroen C1 car in which the girls were travelling hit a deer and then a Volvo V40 collided with the Citroen, which caught fire.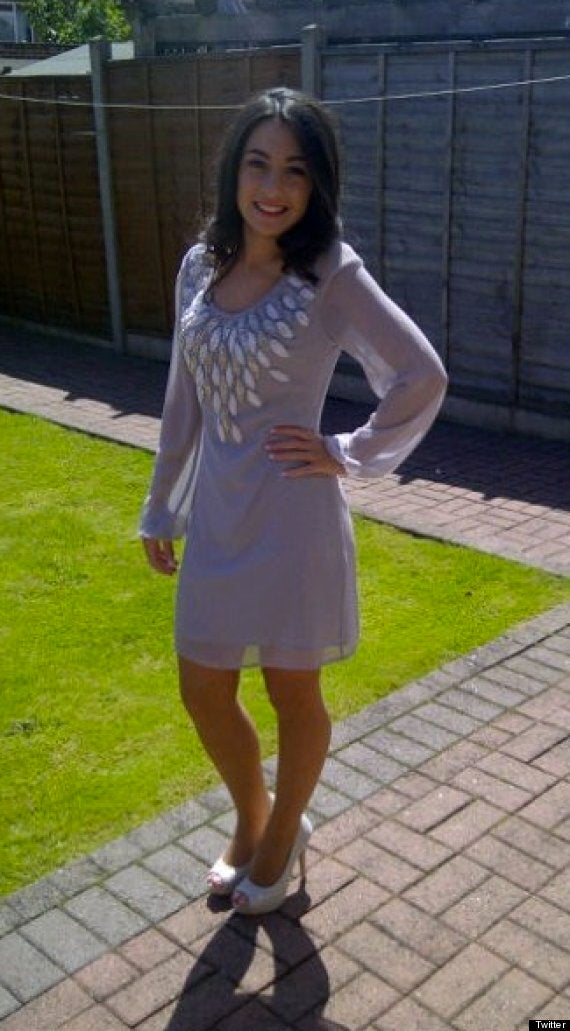 Daniela Ruggerio was travelling with a friend when the crash occurred
The girls died at the scene while the driver of the Volvo, who is believed to be in his 50s, was taken to hospital for treatment for what are thought to be leg injuries.
The road was closed and remained shut into the early afternoon.
Hertfordshire police said in a statement later today they were not in a position to release the second girl's name.
"At this stage we do not have a photo or tribute but the family have asked that no members of the media contact them directly," the statement read.
Motoring, wildlife and safety groups repeatedly warn road users of the dangers of deer on highways. The toll of deer involved annually in vehicle collisions in the UK is estimated to be as high as 74,000.
Road accidents involving deer also result in more than 450 human injuries a year as well as several deaths.
Six main species of deer live wild in Britain with an estimated combined population of more than 1.5 million.
AA president Edmund King said: "This latest deer-related collision is an absolute tragedy. Our thoughts go out to the families and friends of the two teenagers.
"We have been warning of the dangers of deer collisions on the www.theAA.com home page as October/November are prime months for deer collisions as it is the rutting season."
Mr King went on: "Hitting a deer presents a greater risk to motorists compared to other road kill incidents because of the large size of the animal.
"Drivers should be extra vigilant where there are deer-warning signs and slow down. Many additional accidents are caused by the tendency of drivers to over-react and swerve excessively."