'Doctor Who' fans have been given another sneak peek at the show's 50th anniversary special episode.
Matt Smith, David Tennant and John Hurt feature in a new batch of ominous photos for 'Doctor Who: Day of the Doctor'.
Former Timelord Tennant will return to the role of the 10th Doctor in the special episode for the first time in three years, while veteran actor Hurt will play a mysterious incarnation of the Doctor.
'The Day of the Doctor', which will mark Matt Smith's penultimate appearance as the 11th Doctor, will air on BBC One on Saturday 23 November.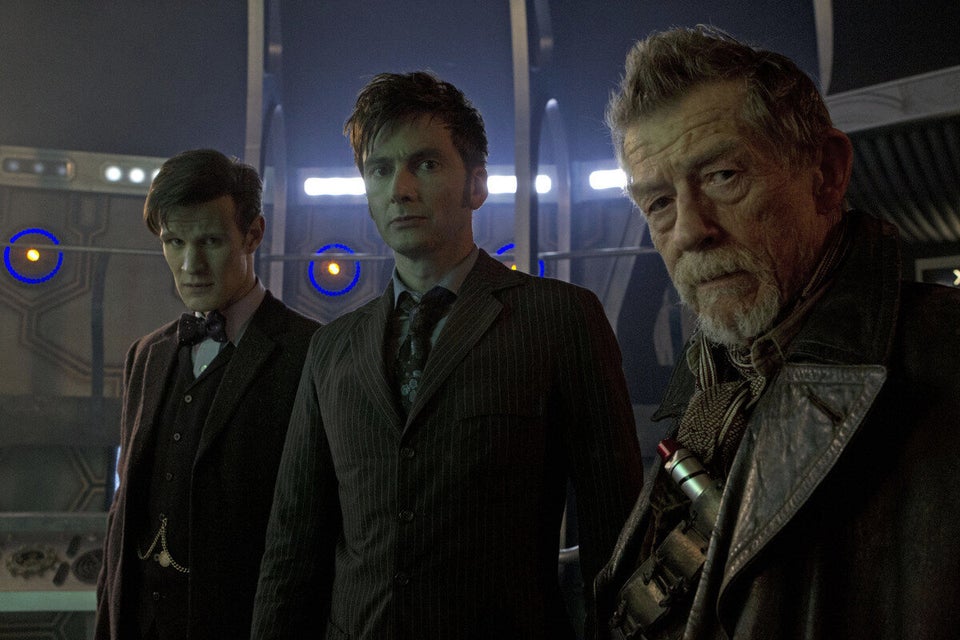 Doctor Who Special