As if the seemingly annual peril of fog wasn't enough to disrupt the smooth running of London's airports, Gatwick also suffered a power outage on Wednesday.
Authorities said the problem was in the West Sussex airport's south terminal and was affecting check-in, baggage and some parts of the departure lounge.
"Staff are currently assisting passengers and we are working to get this resolved," Gatwick tweeted.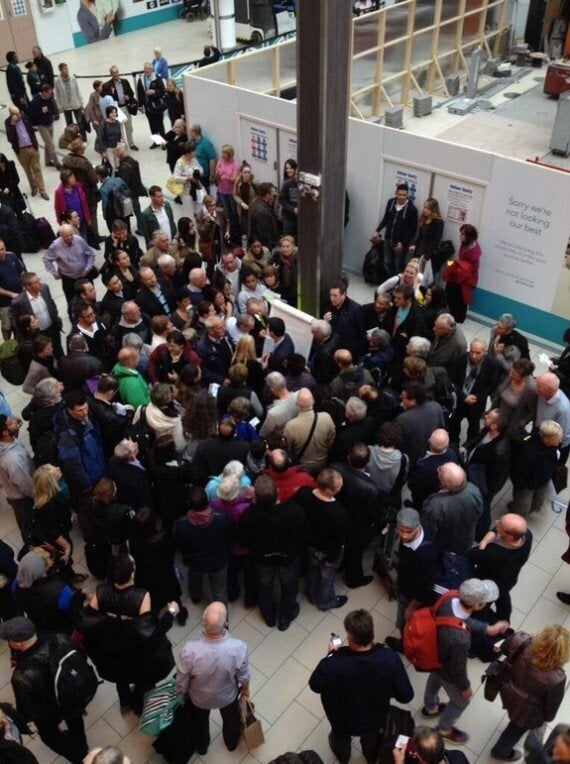 The power problem followed long delays for easyJet passengers at Gatwick, and elsewhere, yesterday caused by a Europe-wide failure of the airline's computer system, with passengers having to be checked in manually.
Gatwick said: "We are currently experiencing a power outage affecting some operational systems in the South Terminal. Unfortunately this is causing some delays for passengers and we apologise for any inconvenience this is causing.
Story continues after the slideshow...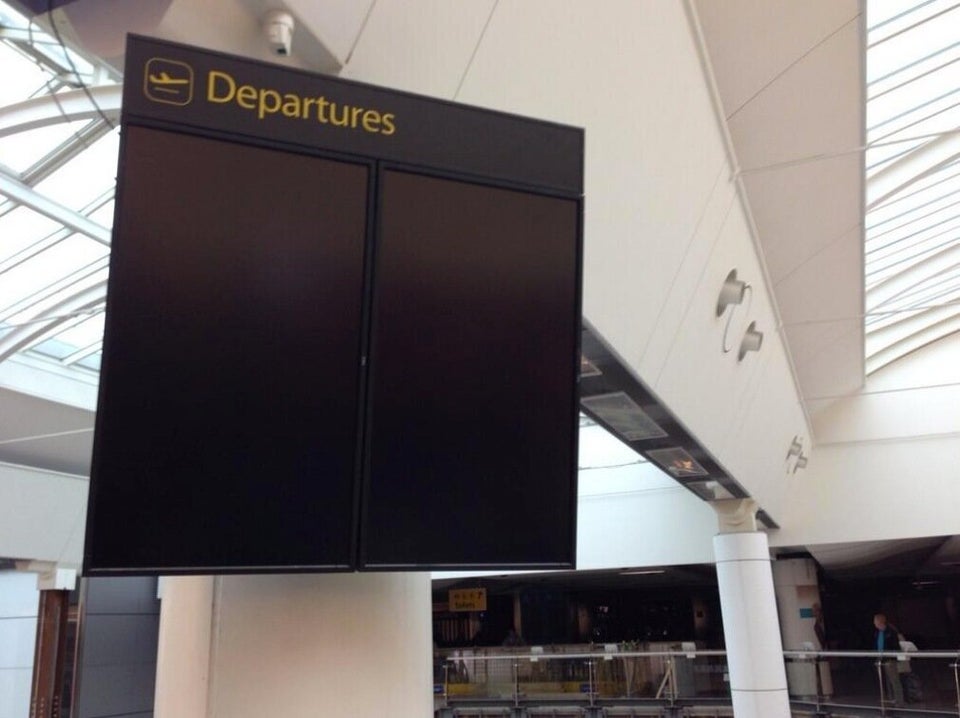 Power Cut Causes Chaos At Gatwick's South Terminal
"We are working to fix the problem and looking at what contingencies we can put in place in the meantime to minimise disruption. We advise all passengers scheduled to fly out of the South Terminal today to check the status of the flight with their airline first and check the flight information on our website. We are also advising passengers to expect some delays."
Lance Price tweeted: "Chaos at Gatwick. Water got into the electrics, power out and no flights going anywhere.
Announcements via megaphone and a whiteboard!"
Another tweet, from a Sandy Holford, said: "Complete bedlam at Gatwick, almost all systems down and those that are up show the wrong info."
Other passengers took to Twitter to describe their various predicaments.
Ian Graham said: "Just back from Croatia and stuck on plane due to flooding and power cut at Gatwick."
Adrian Simpson said: "You can add rain to the list of things that @Gatwick_Airport can't handle. Stuck in plane with airport flooded and no power. Fun."
Air passengers were facing delays and cancellations today due to early-morning fog.
The poor visibility led to disruption at Heathrow, London City and Gatwick airports, with British Airways among airlines affected.
Heathrow said BA had to cancel seven flights at the west London airport.
BA said: "There's been fog this morning and there has been some disruption to flights at Heathrow, London City and Gatwick."
London City said: "Due to low visibility this morning, flights to/from London City Airport are experiencing disruptions. Passengers are advised to contact their airlines for more information."
Meanwhile, on the railways, a freight train derailment meant disruption to all routes through Gloucester. This was affecting passengers travelling with the Arriva Trains Wales, CrossCountry and First Great Western train companies.
It is expected that it will be Sunday before repairs to the line are completed.