As far as scary Halloween decorations go, these mangled bodies hit a bullseye.
In fact the blood-soaked figure with its head crushed by a garage door was deemed so realistic it prompted anxious neighbours to contact the police in Mustang, Oklahoma, News 965 revealed.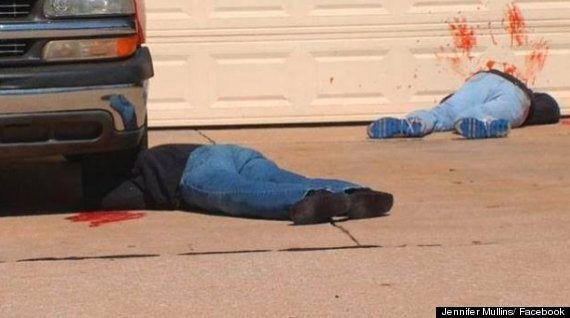 Crushed Kenny and Dead Fred currently adorn Johnnie Mullins's driveway
Neighbour Rebecca Fuentes was less than impressed.
"My heart about came out of my chest. I thought 'Oh my God', if I think it's real, just think of what a child would think."
In fact, Mullins was so pleased with the reaction to 'Crushed Kenny', he added another figure - a mannequin he dubbed 'Dead Fred' - with its head flattened underneath a car wheel.
We can't wait to see what he comes up with next year...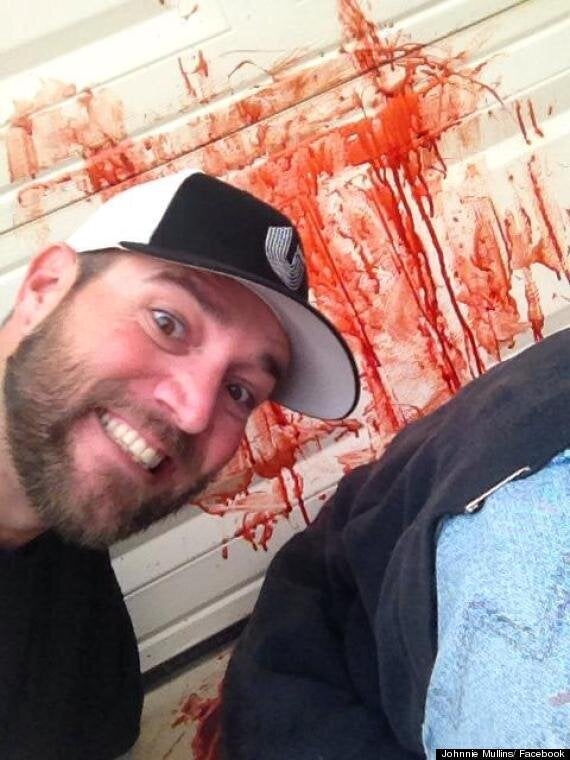 Mullins poses by his handiwork