Krokodil, which costs £5 per hit on the street, contains a mix of codeine, gasoline, paint thinner, industrial cleaning oil, and alcohol.
It is a drug for the poor, and its results are catastrophic.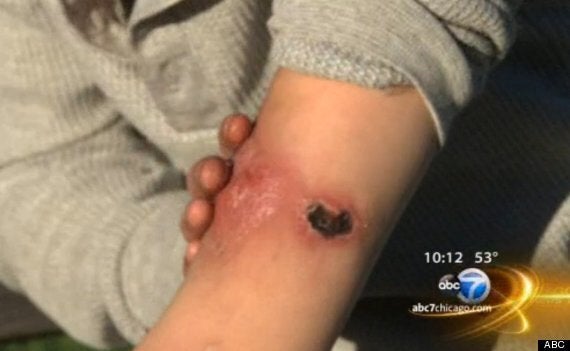 The poisonous drug rots away a user's skin
A user's muscles, tendons and bones can become exposed as the drug eats away at the flesh, while the toxic concoction causes abscesses and gangrene on the skin – making it look as scaly as that of crocodiles and earning it its name.
Now, two American users of Krokodil - which originated in Russia – have revealed their battle with the devastating drug and how its noxious effects have left their bodies ruined.
Amber and Angie Neitzel, from Joliet, Illinois, say they have been abusing the toxic cocktail for around a year and a half – suggesting the deadly drug has spread to the streets of the U.S. for much longer than originally feared.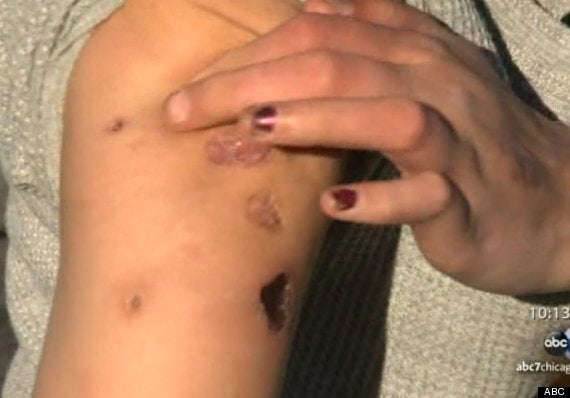 Amber Neitzel shows a wound on her arm from the drug Krokodil
"It almost starts like a burn from a cigarette," Amber Neitzel, 26, told ABC's WLS-TV.
"It starts purple and then goes into a blister after five or six days."
But, despite their horrific deformities, the sisters told MailOnline they preferred the new drug because it was a tenth of the price of normal heroin and also gave them an incredibly intense high.
"You can get marks and bleeding from shooting up heroin, but nothing like this. They are deep holes and the skin is just rotting away. It's hard to describe how revolting they are."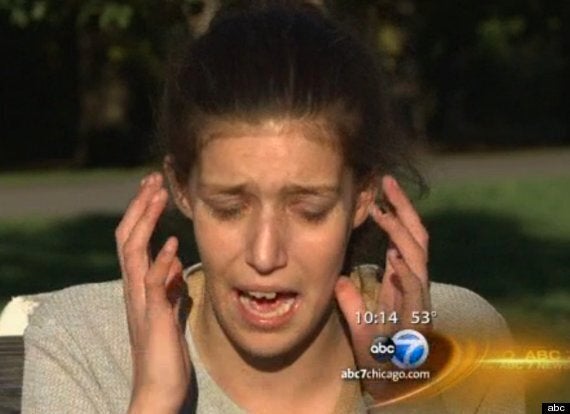 Amber said she has been using the potent alternative to heroin for around a year
Amber, a mother-of-two described how those around her had been affected by the drug.
"This is a really bad problem. This drug is real, it rots you away from the inside and attacks your organs.
"I have been using for 18 months and I know it's done some permanent damage. I will be lucky if I live another ten years from now.
"My boyfriend actually had maggots coming out of his leg. I know people don't want to hear stuff like that, but it is really happening out here."
A doctor who has said he is treating victims of the drug in the US, including Amber and Angie, told The Chicago Sun-Times: "If you want to kill yourself, this is the way to do it."
"It is a horrific way to get sick. The smell of rotten flesh permeates the room."
WARNING VERY GRAPHIC IMAGES BELOW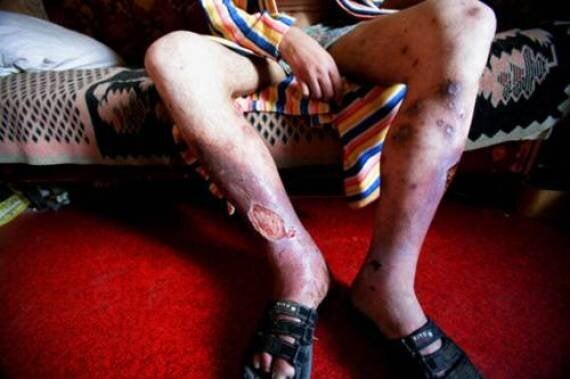 Krokodil (Desomorphine) was first developed as a painkiller in The United States in the 1930's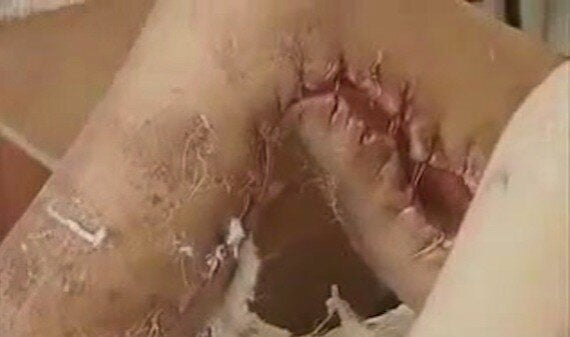 The horrifying effects of Krokodil
Worryingly, a British doctor believes he may have come across a case in the UK.
"There was essentially a crater in his arm and you could see the bone and tendons," he wrote.