Students in Newcastle brought traffic to a standstill when they poured out onto the streets for a rendition of Manchester City's Yaya/Kolo Touré chant.
The song, which took off at Eastlands last season, is set to 2 Unlimited's 90s club classic "There's No Limit" and its catchiness has made it a guilty pleasure for opposition fans even though it is a City song.
Which explains why a bunch of sozzled students in Newcastle were singing it en masse at 3am.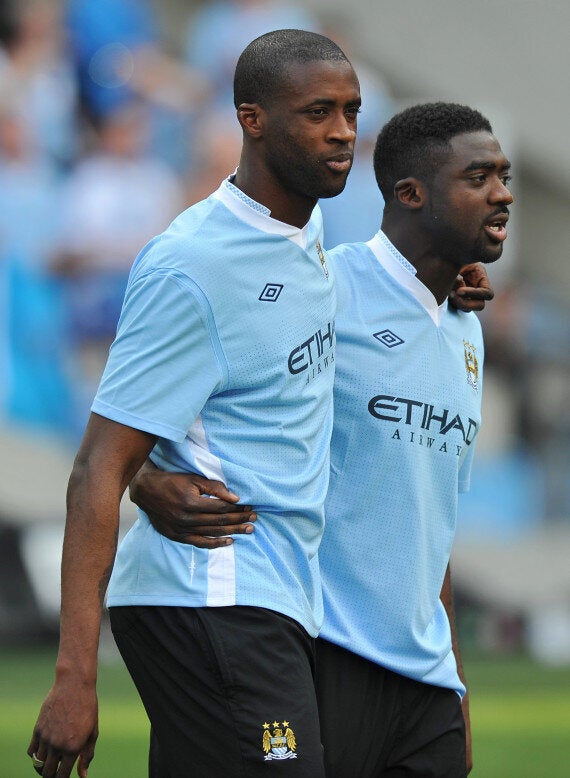 Kolo Touré (right) left City for Liverpool in the summer
The student who filmed the footage said the Collingwood Street rave was started by a friend's moment of spontaneity.
"We came out of a club and he started doing it in the middle of the road for some reason," Joe Friar, 20, told the Manchester Evening News.
"I'd had a few so I joined in, being a Blue, and then loads of other people who were coming out of clubs started doing it as well and it seemed to catch on. It's pretty easy to pick up."
Taxi drivers were "furious and beeping their horns", Joe added.
However, City's fans in the 'Dam still reign supreme...
Related