The 18-year-old, who scored a match-winning double on his first professional start in United's last Barclays Premier League game at Sunderland a fortnight ago, has less than a year remaining on his current deal.
Although United manager David Moyes is determined to protect the Belgian from the media glare, Januzaj opened up to Kosovar television broadcaster KTV.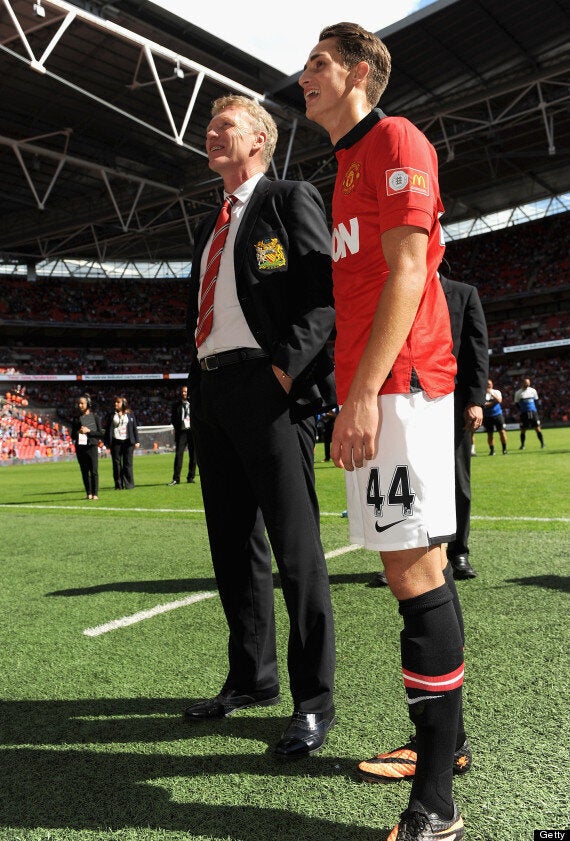 Moyes has experience with teen prodigies, having handed Wayne Rooney and Ross Barkley their debuts
"I am happy at Manchester United and I want to commit myself 100% in every game to do my best," Januzaj said.
"I want to help Manchester United win the Premier League and become the best player in the world."
One of the most sought-after teenagers in European football, he has remained in the spotlight during the domestic break, as six nations compete for his international services.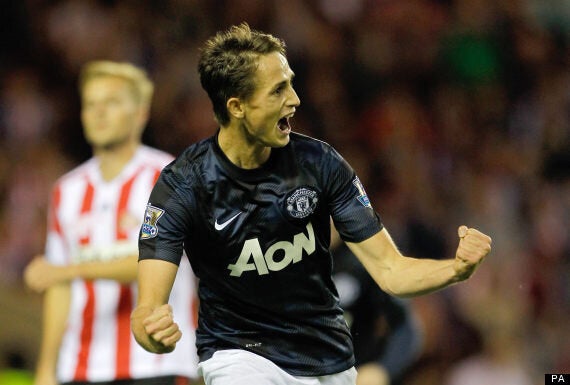 Januzaj scored his first career goals at Sunderland
Januzaj also revealed his father will decide which national team he represents after he rejected the chance to link up with Belgium's squad for their recent World Cup qualifiers against Croatia and Wales.
"It is my dad who decides which national team I will play for so I will listen to him," Januzaj added.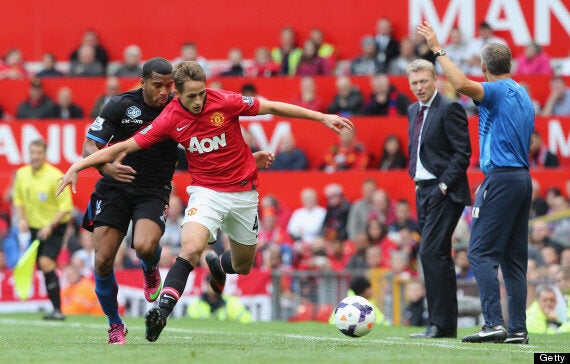 Januzaj made his Old Trafford debut against Crystal Palace last month
Wilmots declared on broadcaster RTBF: "It is impossible to negotiate with me," and is unwilling to "haggle" with the Januzaj family.
"The kid is available? He wants to play? Then perfect, OK, show me," Wilmots stressed.
"If you're at the top level in Manchester or elsewhere, show me your skills and if I need you I will call. I make no promises, to Januzaj or any person!"
Wilmots, who won 70 caps with Belgium and has been part of the national team's coaching set-up since 2009, prompted a near-immediate response from Januzaj's father.
"This is shameless. We never reacted on selections, phone calls or letters from the Belgian FA," Abedin said.
"They are requesting his selection, not us. Wilmots' remarks won't make it easier now. We are angry about these comments."
Popular in the Community