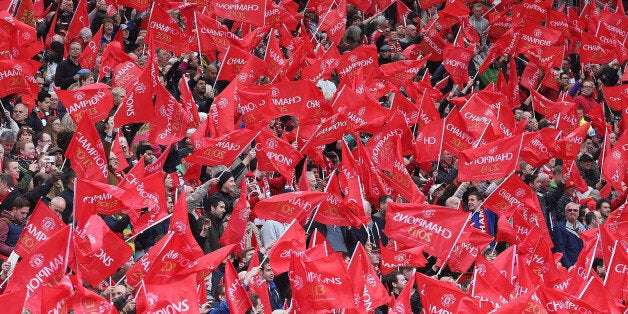 Despite being Britain's biggest football stadium, the atmosphere at the Theatre of Dreams has suffered from United's success, which has attracted new fans in the all-seater era, while overzealous stewarding is often cited as a hinderance.
The Independent say Woodward expressed a willingness to explore the proposal at a recent fans' forum and United have ostensibly agreed to look at the logistics of altering the Old Trafford infrastructure.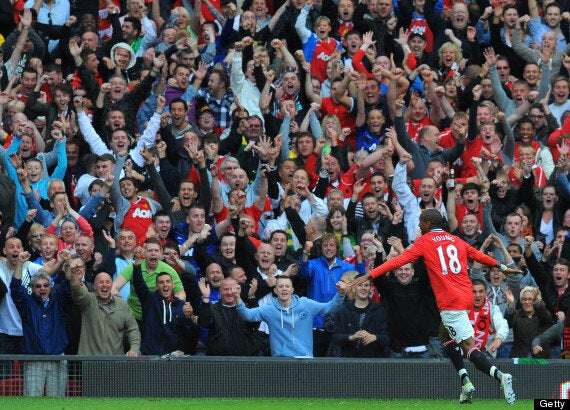 United fans rise to their feet against Arsenal in 2011
Clubs are also sensitive about the subject, however, with the March Hillsborough inquiry likely to bring the debate under the microscope again. Liverpool's away fans, one of the few Premier League clubs who take up their allocation on the road, always stand at opposition grounds.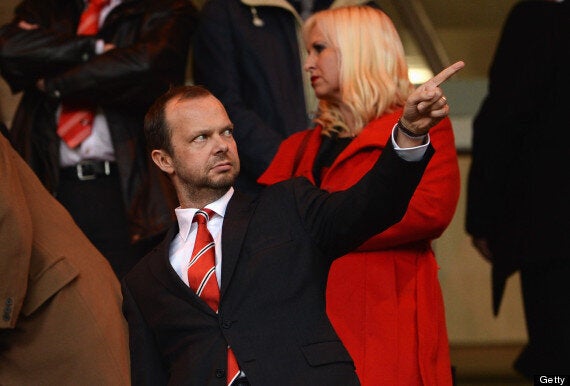 Woodward is keen to get onside with United fans after a difficult start
Woodward, whose reputation plummeted in the eyes of many supporters after a shambolic transfer window, has endeavoured to communicate more regularly with supporters in the post-Sir Alex Ferguson age.
In the summer, he suggested the words "Football Club" could return to the United badge in 2014, 15 years after they were originally removed. Supporters believe omitting the "FC" from the crest indicated the beginning of United's rampant commercialisation in the late 90s.