That's according to his unlikely "friend for life" Dennis Rodman. Kim Jong Un enjoys a 'seven-star' lifestyle - though two thirds of his country is suffering chronic food shortages
"He likes people to be happy around him. He's got 50 to 60 around him all the time – just normal people drinking cocktails, laughing the whole time.
"If you drink a bottle of tequila, it's the best tequila. Everything you want, he has the best."
It comes as statistics show North Korea's imports of luxury goods including pets, watches and alcohol have soared under Un's regime – exceeding even the extravagance of his father.
Data gathered by South Korea shows imports under Kim Jong Il's rule reached $584.82 million in 2011. Dennis Rodman and the North Korean leader have forged an unlikely friendship
"Foreign currency that should be used to improve the lives of the people has instead been used for the luxurious lifestyle of the Kim family as well as to maintain its base of authority," said ruling Saenuri Party lawmaker Yoon Sang-hyun, who released the statistics.
The paper adds imports of alcohol and watches in particular have soared and suggests the items are likely to have used as gifts for high-ranking party officials.
In June last year the United Nations said two-thirds of the country's 24 million people were facing chronic food shortages.
It added nearly a third of children under the age of 5 showed signs of stunting, particularly in rural areas.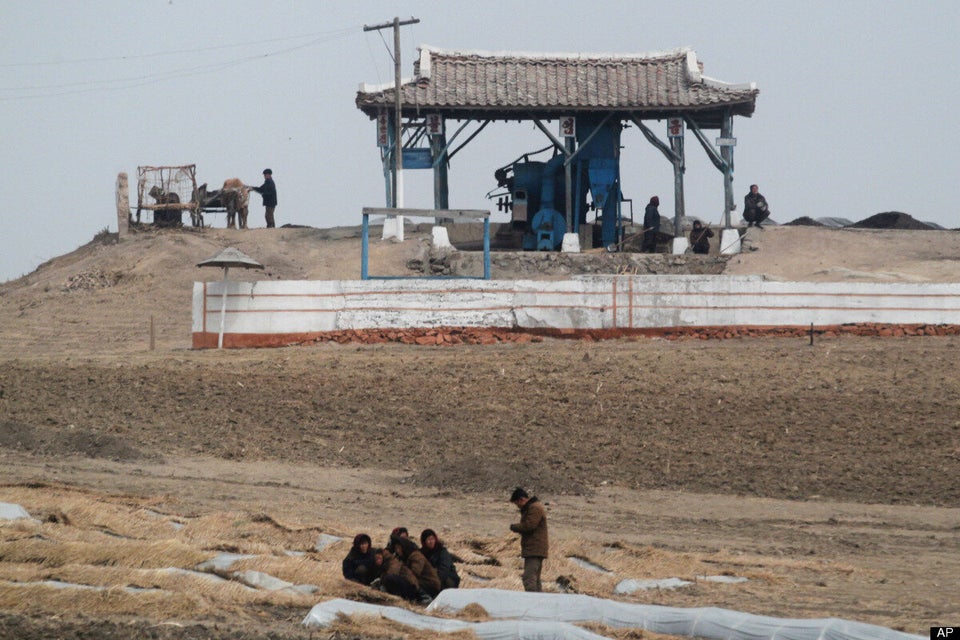 North Korea Hunger