The unwelcome headlines for Hodgson came little more than 24 hours after he guided England to qualification for Brazil 2014 with a 2-0 defeat of Poland.
The FA was quick to give Hodgson its full backing over the joke about a monkey in space, which it is believed he used to illustrate why his players should give the ball to winger Townsend at half-time during Tuesday's victory.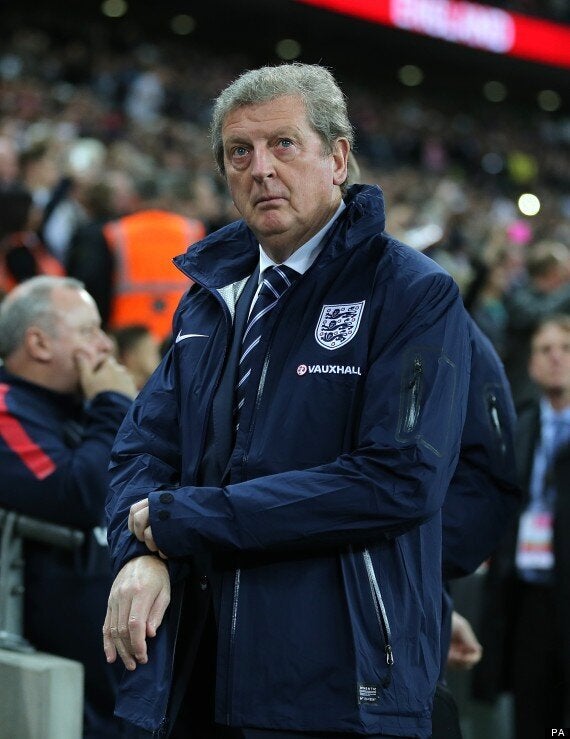 Hodgson is furious over the furore
"We have just had a successful period and, although I wouldn't suggest we intend to rest on our laurels, I think we have earned the right to enjoy the fruits of our labours. Instead we get this." Chris Smalling (right) was advised to "feed" Townsend
Lord Ouseley, chairman of Kick It Out, had initially called for the FA to investigate but the anti-racism campaign group accepted the matter was now concluded following a statement from FA chairman Greg Dyke that confirmed no complaint had been made and none of the players was unhappy with Hodgson's words.
It is not clear how part of the manager's team talk came to be in the press, and Wayne Rooney described the accusations of racism against Hodgson as "absolutely ridiculous".
Rooney was one of the first to offer his support, and speaking to his website, the striker said: "To be honest, it's really annoying that something such as this should see the light of day.
"All the lads know what type of guy Roy is, and to try and pin some form of label on him is absolutely ridiculous.
"Roy spoke to Andros straight away, who took no offence whatsoever. Hopefully that's now the end of the matter."
Hodgson apologised for any offence caused and confirmed he had spoken to Townsend at the time and on Wednesday, which implies he had been aware of the possible connotations.
Townsend said on Twitter: "I don't know what all this fuss is about. No offence was meant and none was taken! It's not even news worthy!"
Related