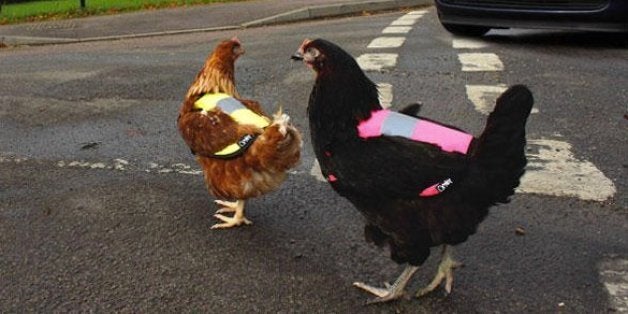 Worried about your chickens now that the cold, dark nights are drawing in? Don't panic, because the High-Vis Chicken Jacket has arrived.
Available in two colours, pink and yellow, or as a twin-pack, this health and safety gilet will make your pets visible on the darkest days, the creator of the bib, Omlet, wrote on its online store.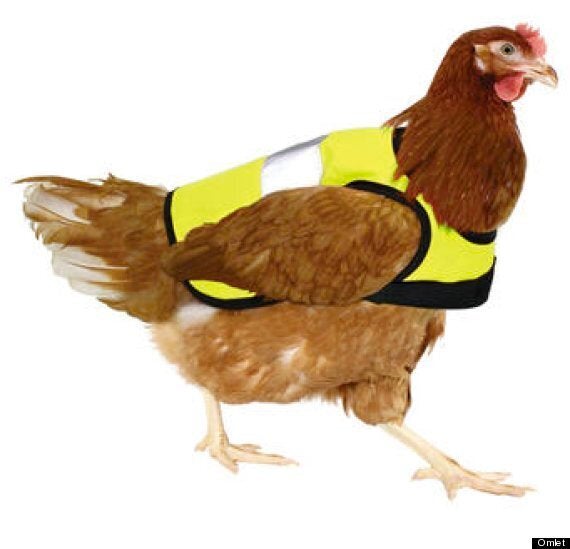 The stunning chicken ensemble
"Just gently put your chicken's wings through the arm holes and fasten at the front," the site advises.
For chickens planning a space mission, the jacket helpfully contains an inner bodywarmer, lined with NASA-appproved Flectalon.
But the site warns: "Please note, the High-Vis Chicken Jacket is not suitable as pyjamas - please remove at night." Our favourite chicken, Chooky Wooky
The visually-impaired and aquatically-incompetent bird was blown by strong winds into the family's swimming pool.
In a story of resurrection unlikely to be matched until Easter, Chooky Wooky's owner spent more than three hours giving CPR to her blind pet chicken, bringing the hen miraculously back to life.
Related