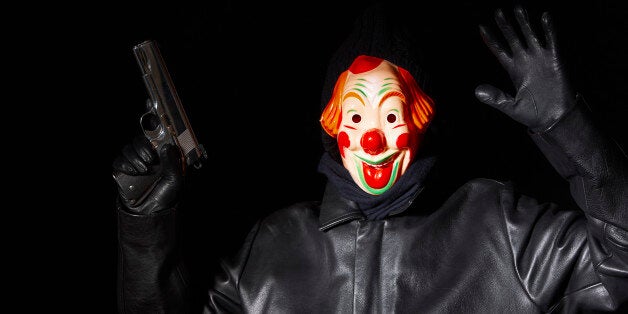 Clowns may have just got even more terrifying - for drug cartels at least.
An assassin in a clown costume complete with a wig and red nose has snuck into a children's birthday party and shot and killed a member of one of Mexico's most notorious drug trafficking families.
Francisco Rafael Arellano Felix was part of a family that ruled a powerful and brutal drug cartel trafficking drugs from Mexico to California, but this weekend he met his end thanks to hit men in fancy dress.
The former leader of the Tijuana Cartel was shot in the head at a family gathering, an official of the Baja California Sur state prosecutor's office said, the BBC reported.
"A person dressed as a clown took his life," a spokesman said.
Local media reported that the killer had two accomplices, but this was not yet clear, the spokesman said, according to Reuters news agency.
Led by a large family of brothers and sisters, the Tijuana Cartel - immortalised in the Steven Soderbergh film Traffic - was once one of the most powerful drug gangs in Mexico until it was gradually weakened by the capture or killing of several its leading members during the previous decade.
Security experts believe the cartel is now run by the brothers' sister Enedina and her son Fernando, known as The Engineer, Sky news reported.