Blogger Laura Cannon is changing the face of breast cancer - by recommending a good moisturiser, hair tips and ways to spruce up your nails.
If this sounds flippant, it isn't.
There is a lot about breast cancer that is harrowing, grim and unbelievably sad, but one of the most common things women have to confront is femininity - its changing nature and how to redefine it.
To top this off, there is also a whole bag of conflict thrown up from the sheer lack of not feeling like you're in control.
Laura, who is a Bristol University graduate, has been through an incredible ordeal - especially for her age. Diagnosed at 23, she had to have a double mastectomy and a lot of chemotherapy.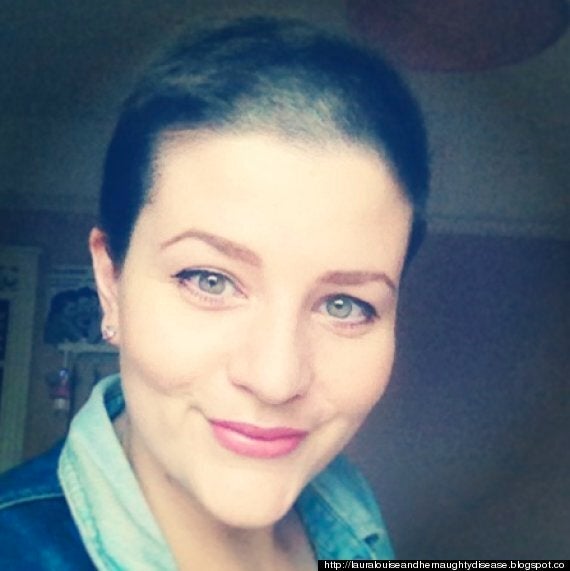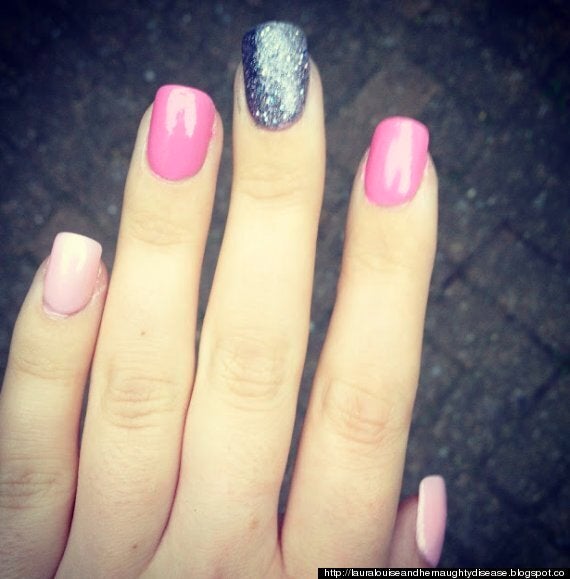 Talking to HuffPost UK Lifestyle she said: "If I'm honest I felt numb when I was diagnosed, it took a while for it to sink in. The blog has been a great thing to focus on during this year. I like being able to help others even in a small way. I wanted to raise awareness of breast cancer in younger women and also provide some reading material for younger cancer patients that was mostly positive. I have always been interested in beauty and fashion and it was great to be able to include that in my writing too."
Talking about body image, Laura said: "My advice with regards to body confidence is that learning to love the changes in your body will take time but everything does get better with time. It is important to remember that the scars will fade and hair will grow back and to try and have hope for the future."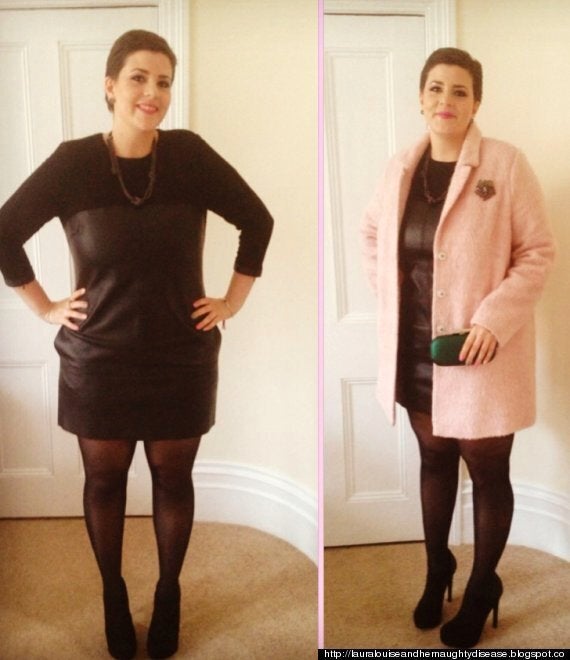 What are her top tips if you are recovering or going through treatment for cancer?
"Invest in a good moisturiser as treatment really dries your skin, drink plenty of water (boring but it really does make a difference) and paint your nails to disguise the often ugly effects of chemo and give yourself something pretty to look at.
"Losing your hair is a big thing for many women to deal with. I wanted to take control of my hair loss and so had it shaved into lots of funny hairstyles when it was time for it to go. I took a friend with me and we took lots of photos and laughed a lot. I wanted to remember it as a happy day not a sad one. Other women I've met held on to their hair for as long as possible, it's a personal choice but the most important thing to remember is that it will grow back, eventually."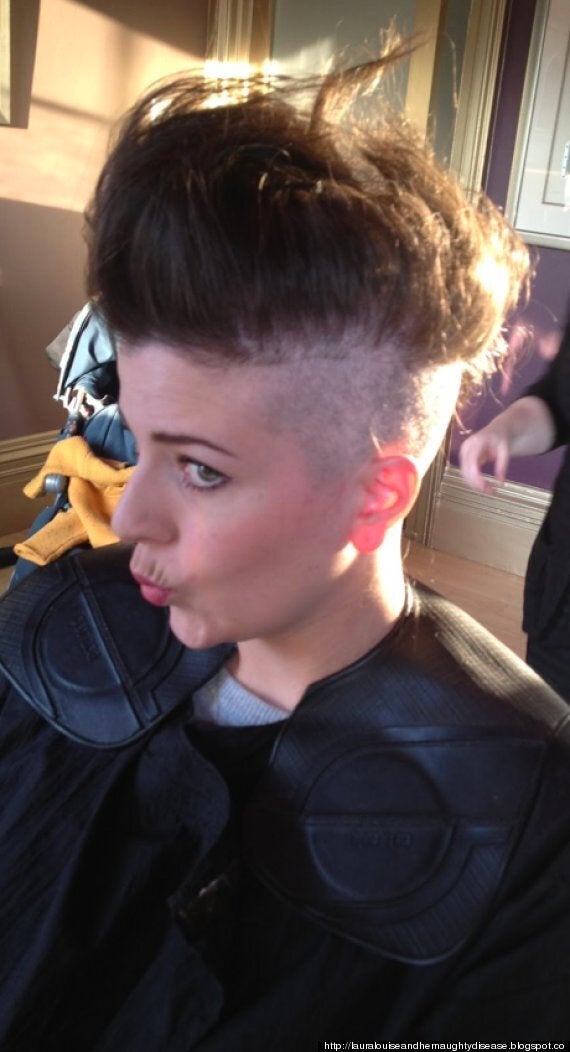 Laura modestly says she has no idea why the blog has been so popular, but it's easy for us to see why. It's written in a friendly, informative, poignant style, and her upbeat attitude is infectious.
"I hope that other women find that my blog can give them some comfort," she adds, "and maybe even make them laugh. I wanted to show that life after a cancer diagnosis doesn't have to be all doom and gloom and with the right attitude you can conquer anything. I want them to come away feeling like they can face the hurdles life throws at them with a smile."
She has just started a five-week course of radiotherapy and was shortlisted for best newcomer at the 2013 Cosmo Blog Awards.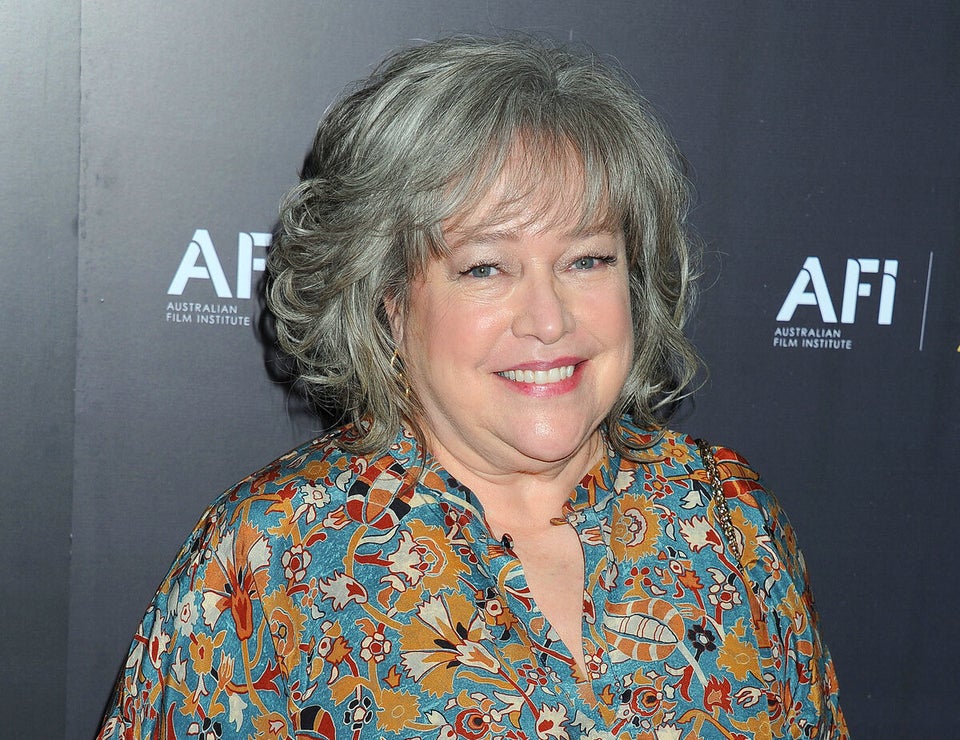 Celebrities With Breast Cancer