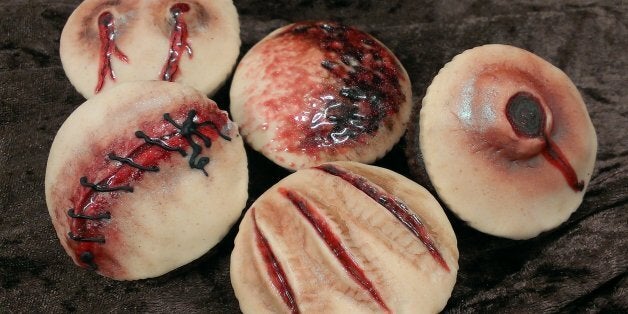 Call us Halloween humbugs but we're becoming somewhat dismayed by the lack of scare-factor around the traditionally frightening holiday.
So imagine our delight when we stumbled across Miss Cakehead - the creative genius who takes the sickly-sweet, butter-wouldn't-melt, frilly-apron and frosted-icing out of baking.
From maggots and mermaid claws to vaginas with teeth, there's bound to be something to give you the shivers.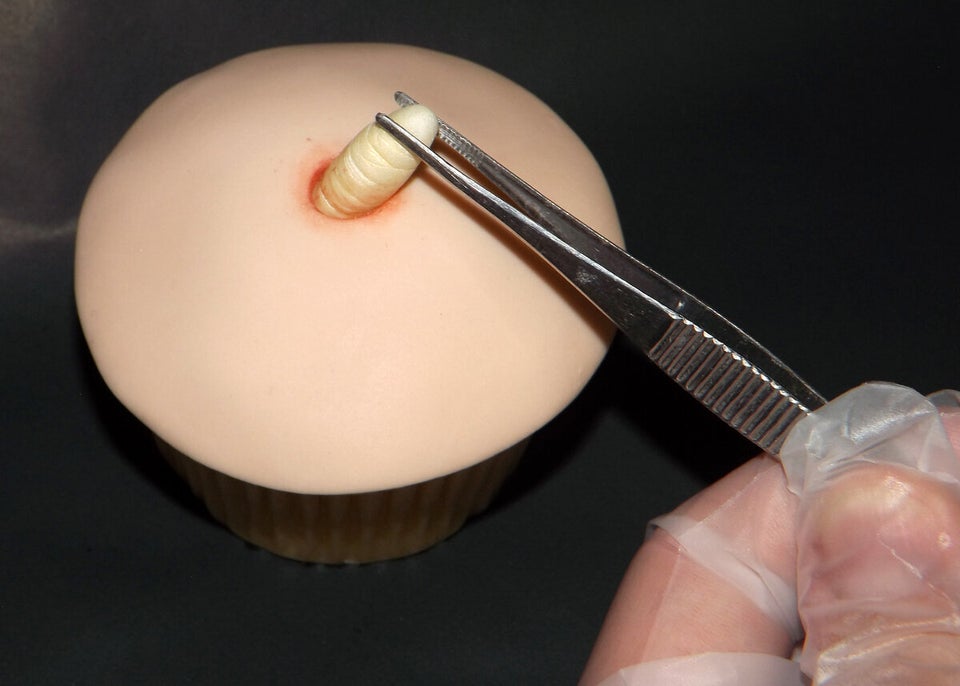 Miss Cakehead's Gory Creations Are Perfect For Halloween
Related