 Nick Clegg should have appointed a Lib Dem woman to the cabinet in the recent government reshuffle, the party's president Tim Farron has said.
Speaking to the Huffington Post UK, Farron said: "I would have put a woman in the cabinet." The outspoken MP for Westmorland and Lonsdale said he understood why Clegg hadn't done so - "You pick people on the basis of availability.." - and conceded that the deputy prime minister had "made good selections".
However, the party's president added, "I might have selected a women into the cabinet."
The Lib Dems have five seats in cabinet - all of which are held, and have been held, by men. In the reshuffle on 7 October, Clegg replaced Michael Moore at the Scottish Office with Alistair Carmichael. Junior minister Jo Swinson, who represents a Scottish seat, wasn't considered for the Cabinet-level post.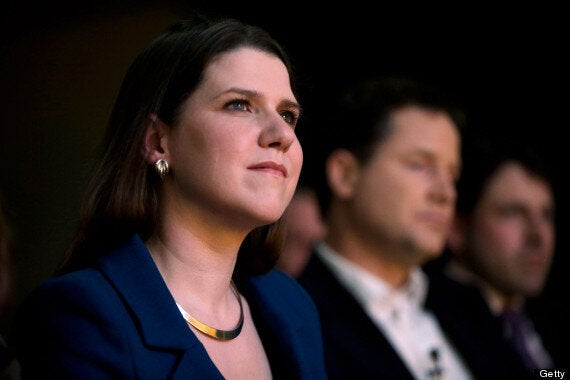 Could junior minister Jo Swinson become the Lib Dems' first female cabinet minister?
Farron said he was "very ashamed" of the fact that only seven out of 57 Liberal Democrat MPs are women, with most of them representing very marginal seats. Some commentators have speculated that the Lib Dems could become a male-only parliamentary party after the next general election.
In defence of his party, Farron revealed that "the majority of [Lib Dem] target seats that have selected [candidates] so far.. have selected women. So that's a big step forward."
The Lib Dem party president also admitted he was "utterly ashamed" of the Lib Dems' record on ethnic diversity. The party failed to elect a single non-white MP in 2010. "You can go into all sorts of apologetics as to why that's the case," Farron told HuffPost UK, "but it's not worth bothering. The reality is we have to do something about it."
He said the party's new "leadership programme" would benefit both female and minority-ethnic candidates come the 2015 general election, by providing "additional support and investment to get them into target seats".
As for the allegations of sexual harassment made against Lord Rennard, the party's former chief executive, Farron claimed that they had "woken us up out of complacency... Maybe we [Lib Dems] don't practise what we preach. It's made us a lot more aware of how we treat one another."
Lord Rennard strenuously denies all of the accusations made against him.
Related