A Ukip candidate has criticised the "stiff upper-lipped" political class for complaining when he tweeted an obscene photo of a naked man and a woman.
Dean Perks posted the picture, showing a woman leading a man along a pavement by his privates, as "banter" with a friend who was "under the thumb", he said.
After a local Labour politician complained, Perks, who is standing in next year's council election and running for Parliament in 2015, said it showed a lack of a sense of humour.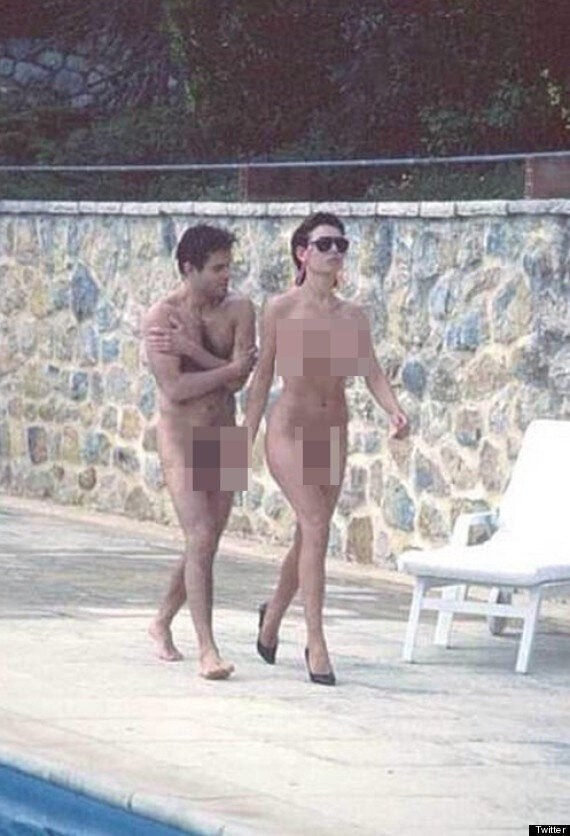 A censored version of the picture Perks tweeted
"The trouble with our politicians is they are so stiff upper-lipped, there's no sense of humour there," he told HuffPost UK.
"We're just normal working class people standing up for what we believe in."
Asked about this, he said he did agree that prevention of crime was better than the cure, and said someone with their hands cut off "would not steal".
But he said he did not want to see a change in the British law.
Related