Royal fans braved overnight downpours to claim their spot outside St James's Palace for Prince George's christening today.
Clad in Union flag-patterned clothes and holding banners to congratulate the future king, the group revealed their excitement about the royal occasion. John Loughrey, 58, from Wandsworth, south-west London, was among those who spent last night sheltering under a tarpaulin erected in a road opposite the Palace.
"This is history and I'm here to see it," he said.
Mr Loughrey claimed the whole country was "going mad" about Prince George.
"I'm excited, we're all getting excited," he added. "I can't wait."
A giant Christening card was outside the Royal Chapel in St James's Palace. The card is signed by some 5,000 Christian well-wishers giving their blessings to Prince George and the Royal Family.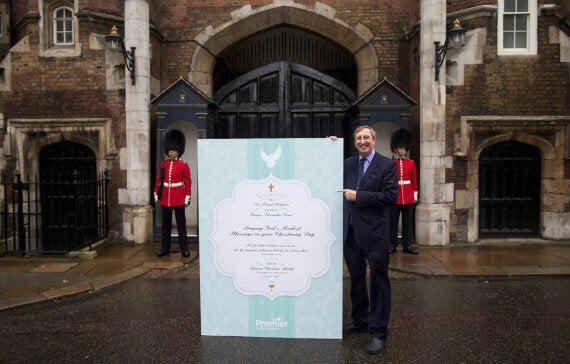 The giant Christening card
Terry Hutt, 78, from Cambridge, said: "As a parent, we all want our children christened and there's no difference between George and us really.
"What makes it really special is he's a newcomer, he could well be a king one day and, if he follows his father's footsteps, I'm sure between them they will make two good kings."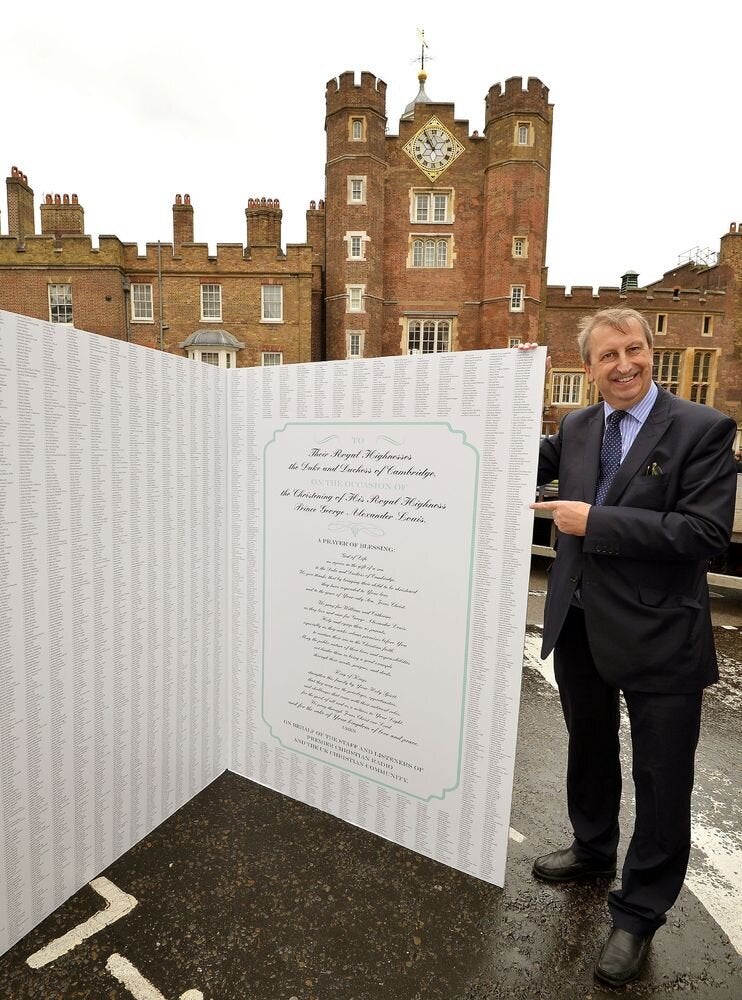 Royal Fans Wait For Prince George