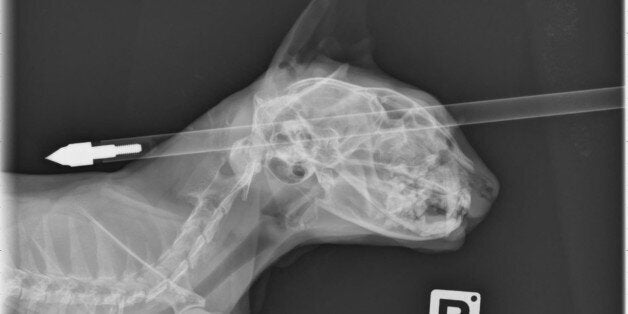 One fortunate feline used up one of his nine lives after surviving being shot in the head with a crossbow bolt.
Lucky Moo Moo is expected to make a full recovery after the bolt narrowly missed his brain.
The four-year-old's owner Donna Ferrari was left feeling "physically sick," after finding her beloved pet in the terrible state.
"At first I thought it was a kids' toy, but when he turned I saw it went all the way through," she said.
"He ran away as soon as I took a step near him, and jarred the bolt against the step and took off up into the bush.
"I'm sick to my stomach. Hopefully the person responsible is caught or feels so much hatred from the community that they never do anything like it again."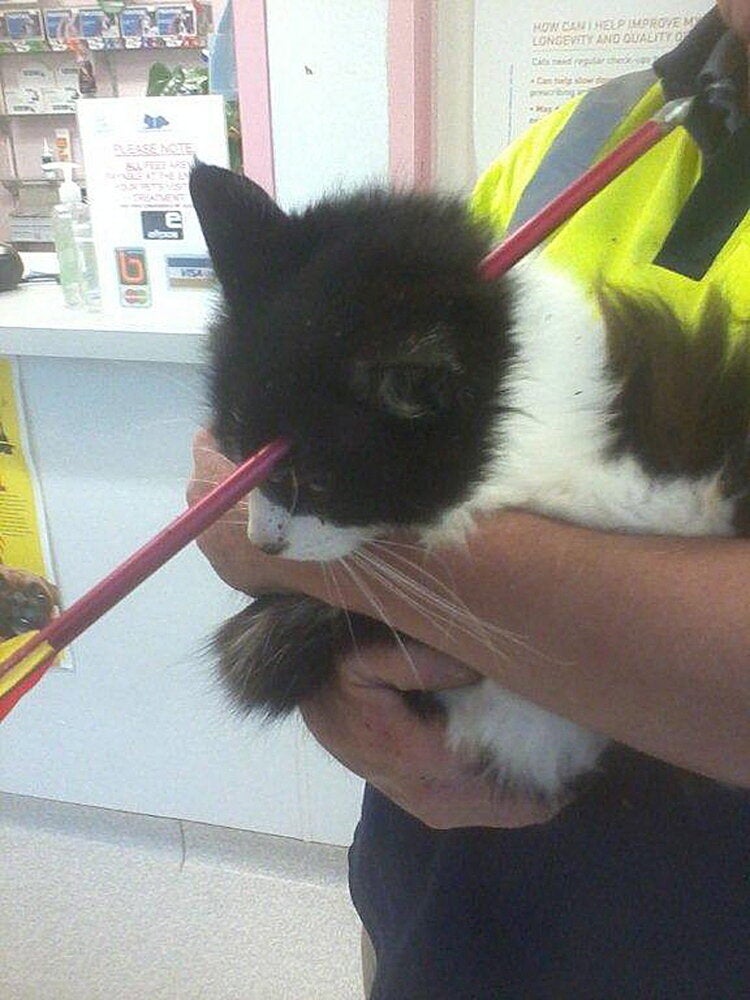 Cat Survives Crossbow Attack
Authorities in New Zealand have now launched an investigation into the shocking incident.
The bolt was left embedded in Moo Moo's skull above his left eye before it was removed by "flabbergasted" veterinary staff at Massey University in Palmerston North.
"The velocity of the bolt hitting him would have been quite frightening, so he's very brave.
"He's very well this morning - bright and happy, the wound is doing fine and he's got nothing that is going to cause him any long-term harm."