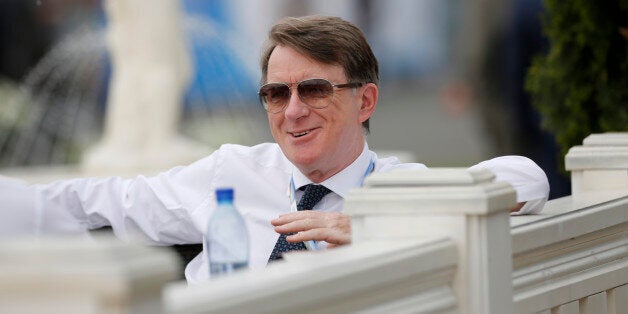 The planned high speed train line that will connect London to Manchester via Birmingham known as HS2 will "suck the very lifeblood" out of the rest of the country and should be ditched Lord Mandelson has said, as David Cameron prepares for a significant rebellion by Tory MPs against the project.
The former Labour business secretary told the House of Lords on Thursday afternoon that "more places stand to lose than gain" from the £50bn infrastructure investment that was conceived by Labour and picked up by the coalition.
He said the line was little more than a "political trophy project" justified on "flimsy evidence" that would not help solve the north-south divide.
"The easier you make it to get to London the more people who are likely to end up working and living in London," he said. "I have been an ardent pro-railways supporter all my life. It is for precisely that reason I do not support HS2. The sheer cost of it will suck the very lifeblood out of the rest of the country's rail system."
"There are literally dozens of rail and public transport projects urgently needed across the country that would make a very significant economic and social impact."
And he used his intervention in the Lords debate this afternoon to sharply criticise his colleagues in the last Labour government for their motivation behind inventing the new line.
"Frankly there was too much of the argument that if everyone else has a high speed train we should have one too, regardless of need, regardless of costs and regardless of alternatives," he said. "To be frank we didn't feel like being trumped by the zeal of the then Opposition's support for the high speed train, we wanted if anything to upstage them."
He added: "I along with my colleagues took the default position in favour with anything with an engine at the front of it."
The Labour Party under Miliband has so far backed the project. However Ed Balls gave a strong hint over the conference season that the Opposition may change its mind. Lord Mandelson said: "The labour front bench is now right to have become more sceptical of the project."
David Cameron is likely to also face a substantial rebellion on his backbenches next week when the Commons votes on a Bill that paves the way for the HS2. According to The Times as many as 60 Tory MPs may vote against the government.