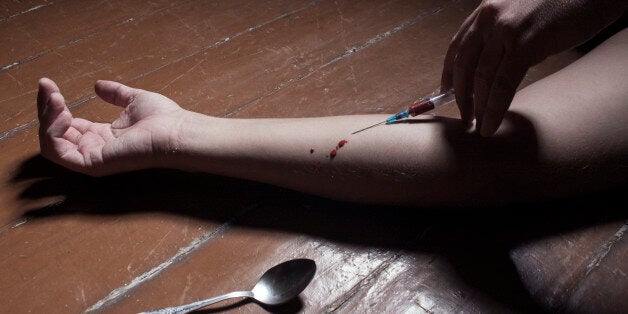 Mephedrone is a powerful stimulant and is part of a group of drugs that are closely related to amphetamines, like speed and ecstasy.
Street names include: Meph, meow, miaow-miaow, m-cat, plant food, drone, bubbles, kitty cat.
It is quite a new 'designer drug' and was a so-called legal high until 2010 when it was made a Class B drug. There were six deaths involving mephedrone reported in 2011 in England and Wales.
It is risky as you can never be entirely sure that what you're buying, experts have warned. Research suggests that on average mephedrone is 50% pure, so it's not just the mephedrone that goes in to a user's bloodstream. Fears have now spread of the 'Krokodilising' of mephedrone.

WARNING GRAPHIC IMAGES BELOW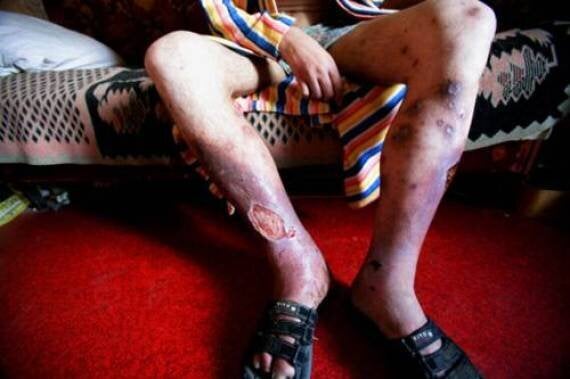 Krokodil (Desomorphine) was first developed as a painkiller in The United States in the 1930's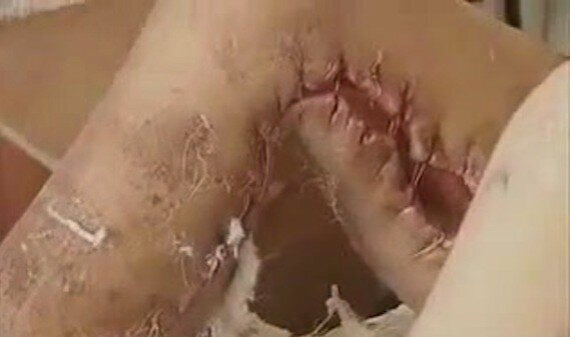 The horrifying effects of krokodil
Media organisations including the BBC and The Guardian incorrectly reported mephedrone was commonly used as a plant fertiliser. In fact sellers of the drug described it as "plant food" because it was illegal to sell the compound for human consumption.
In November 2009, the tabloid newspaper, The Sun published a story stating that a man had ripped off his own scrotum whilst using mephedrone. The story was later shown to be an online joke posted on mephedrone.com, which was later included in a police report with the caveat that it could be unreliable.
Users of mephedrone say positive side effects include: alertness, euphoria, excitement, the urge to talk, openness, sex drive and a feeling of stimulation.
Although they may have similar sounding scientific names, mephedrone, methedrone and methadone are entirely different substances. Methadone is a pharmaceutical medication used as a very powerful painkiller to treat heroin addicts typically administered to patients in the form of a green liquid at drug treatment clinics. Methedrone is a stimulant banned in Sweden and the UK.
According to a survey by Mixmag, negative side effects include: excessive sweating, headaches, heart palpitations, nausea, bad circulation. Reports have shown that injecting the drug can cause severe tissue damage.
Unlike many other recreational drugs, such as amphetamines and ecstasy, mephedrone was not first developed as a medicine. Put simply - we do not know what the medium-term, long-term and many of the short-term effects might be.
Popular in the Community