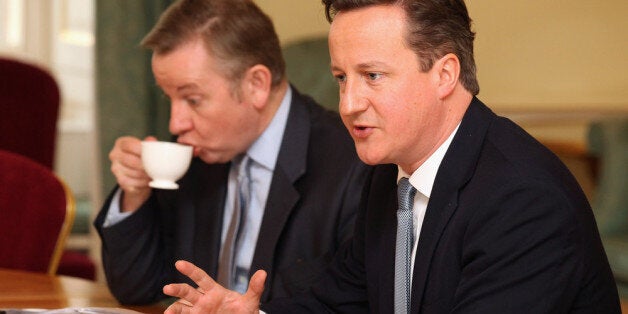 David Cameron is not interested in education policy and Michael Gove has based his agenda entirely on his own personal experiences, a former Conservative education secretary has said.
Lord Baker, who was Margaret Thatcher's education secretary in the mid-1980s, also said the former prime minister "regretted" her own record at the department.
In comments made at the Cass Business School on Wednesday evening and first reported by the Civil Service World magazine, Lord Baker said: "David Cameron, I like his views on education because he agrees with me, and he supports the technical school movement that I've launched in the last four or five years, but he is not really all that interested in education, frankly."
Cameron served as shadow education secretary under Michael Howard before being elected Conservative Party leader in 2005.
Lord Baker also said Gove was "a very dominant education secretary whose policies are entirely derived from his own educational experience".
"Michael Gove had a tough upbringing and he believes if he did it, anybody in the country could do what he did: whether they're orphans, whether they're poor, whether they're impoverished, they can all rise to the top. Well that is not actually true, and that is dominating the attitude of a key minister in government."
Speaking about Thatcher's experience of being education secretary, he said "she was rather ashamed of it, because she signed the death of more grammar schools than any other secretary of state since the war."
Lord Baker's criticism comes amid a coalition row over Gove's free schools policy. Nick Clegg and the Lib Dems have called for tighter controls on who can teach at the schools. A demand rejected by the Conservatives.