DNA tests have confirmed that a Bulgarian Roma woman is the mother of the mystery child Maria, found in Greece last week.
"DNA samples showed that Sasha Ruseva is the biological mother and Atanas Rusev is the biological father of the child called Maria," Bulgaria's interior ministry chief of staff Svetlozar Lazarov told reporters.
Greek police have been desperately trying to identify the young blonde girl who was found living on a Roma settlement with a family she did not resemble.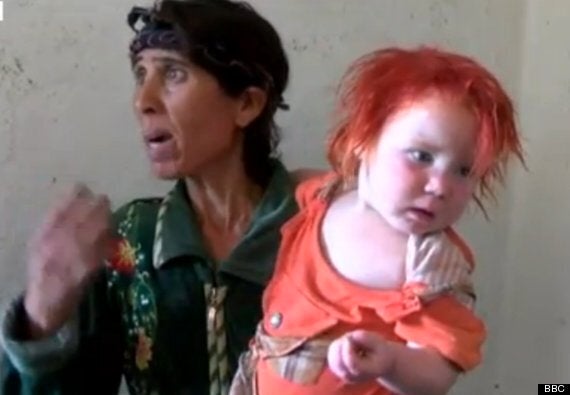 The woman has admitted giving up a baby in Greece
Officials had feared she may have been a victim of abduction or child trafficking.
Ruseva has said she gave birth to a baby girl four years ago in Greece while working as an olive picker.
She said she gave the child away because she was too poor to care for her.
"We gave her, we gifted her, without money," Sashka Ruseva told Bulgaria's TV7 Thursday. "I didn't take any money. I didn't have any food to give to the kid. I saw it yesterday and I've been sick. I haven't eaten since last night."
A Roma lawyer and civil rights activist in Bulgaria told the BBC it is not common at all in Roma culture to steal or abandon children.
"Quite the opposite, Roma families have traditionally even adopted children abandoned by non-Roma families," Orhan Tahir said.
He was particularly upset by the "blonde angel" description, which suggests that the little girl "was seized by dark devils".
Matthew Brindley, policy manager of the Irish Traveller Movement, told HuffPost UK: "We are very concerned and think it is completely unacceptable that the police or social services act without clear and definitive information with regards to a case of removing a child from a family."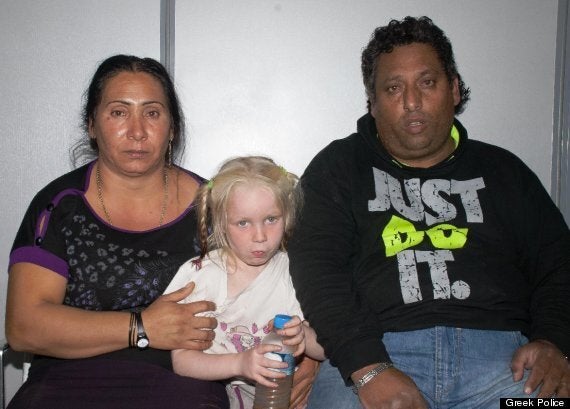 A police officer had spotted the lack of resemblance to the girl's parents
The couple have been charged with abducting a minor.
One of their lawyers had said: "It was an adoption that was not exactly legal but took place with the mother's consent."
Earlier reports had linked Maria to a woman who told Bulgarian investigators that she left the girl in Greece with a family she worked for in 2009.
The girl, who has been named Maria, was found when a Roma camp in central Greece was raided last week.
The four-year-old was thought to have been abducted after she was found in squalid conditions with a couple and 13 other children at a camp near Farsala in the centre of the country.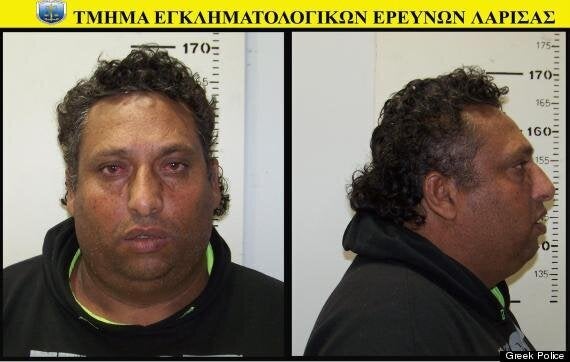 The man who posed as the girl's father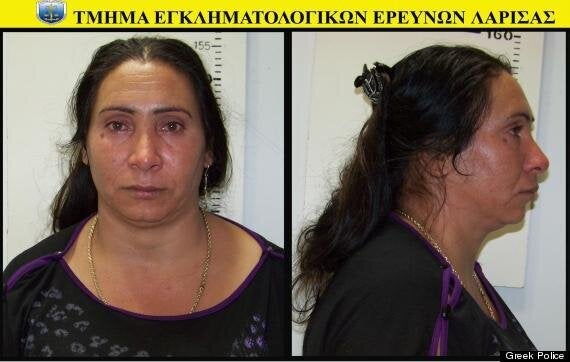 The couple said the girl's real mother had given her to them
Maria was found after a police officer attending the camp noticed she bore no likeness to her supposed family and investigated further.