As Saudi women prepare to defy a ban on female drivers by taking part in a mass driving protest today, authorities in Saudi Arabia have issued a stark warning to those getting involved.
The women-led driving campaign – only the third of its kind since 1990 – is urging the Saudi government to issue a decree lifting the country's ban on women drivers.
As part of the campaign, scores of women have already taken to the streets, having themselves filmed whilst driving and uploading videos onto YouTube.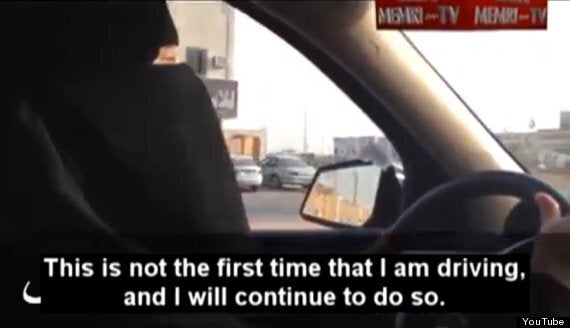 One female activist involved in the campaign told the human rights charity Amnesty International: "This is a natural right for us, a most simple and basic right, it relates to our freedom of movement. [The right to drive] will empower women and give us a sense of control over our lives."
Some women have already been arrested. On 10 October Eman al-Nafjan was stopped by police in Riyadh while filming another woman - Azza - as she was driving.
The two women were arrested and taken to Ulaya police station where they were made to sign pledges not to commit the "offence" again.
Ahead of the protest today, Eman said: "If there was one word to describe what it is like to be a Saudi woman, it would be the word patronising."
"No matter how long you live, you remain a minor in the eyes of the government," she wrote in a blog.
The Saudi Ministry of Interior has warned that it will respond "firmly and with force" if campaigners press ahead with their plans to challenge the ban tomorrow.
"It is known that women in Saudi are banned from driving and laws will be applied against violators and those who demonstrate in support" of this cause, Interior Ministry spokesman General Mansur al-Turki told the AFP news agency.
After the 1990 protest, a number of women were arrested or lost their jobs. They were also widely condemned in religious sermons and the then Grand Mufti - Saudi Arabia's highest religious authority - issued a fatwa against women driving.
Amnesty International Middle East and North Africa Director Philip Luther said it is "astonishing that in the 21st century the Saudi Arabian authorities continue to deny women the right to legally drive a car."
"The driving ban is inherently discriminatory and demeaning to women and must be overturned immediately. It is completely unacceptable for the authorities to stand in the way of activists planning to campaign against it.
"Instead of repressing the initiative, the authorities must immediately lift the ban to ensure that women are never again arrested or punished simply for being behind the wheel of a car."
Today's campaign comes in the same week that representatives of the Saudi Arabian delegation to the UN's Human Rights Council repeatedly asserted that the country's laws do not discriminate against women.
A female member of the delegation - who is also a member of the Shura Council's Human Rights committee - even said that "the system in the Kingdom of Saudi Arabia does not make distinctions between men and women."
Saudi Arabia is the only country in the world in which women are prevented from driving.
Allowing women to drive in Saudi Arabia would mean no more virgins and an increase in homosexuality, according to academics at Saudi Arabia's highest religious council, Majlis al-Ifta' al-A'ala, it was reported in the Telegraph in 2011.
More pornography would be used if women were allowed on the roads and rates of prostitution and divorce would also rise, the report added.
Although there is no official law banning women from driving, a 1990 ministerial decree formalised an existing customary ban and women who attempt to drive face arrest.
At present Saudi women are dependent on men to carry out simple daily tasks requiring transport. They also need permission from a male guardian to travel, work and marry.