'X Factor' hopeful Jeanette Akua has revealed the terrifying moment she was kidnapped by an armed gang in South Africa at the age of 18.
The Miss Dynamix star was working in her hometown of Johannesburg, handing out flyers, when she was snatched from a taxi rank and held at gunpoint for two days.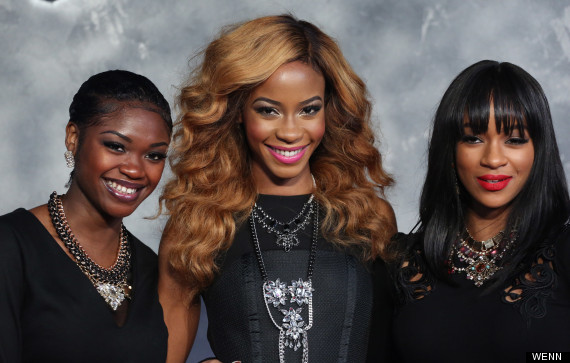 Jeanette (middle) with her Miss Dynamix band mates
The 21-year-old, who hadn't told her parents about her part-time job in the Randburg district, revealed to The Mirror: "This man came over, grabbed my hand and yanked my hair. He was shouting but I didn't understand the language he was speaking.
"When I answered him in English it only made him more angry… He was asking for my permit, saying I shouldn't be there.
"I was screaming and crying because I could sense something bad was going to happen. Then the man and his two friends dragged us into this little room in the taxi rank building."
And she added: "I honestly thought I was going to die. That kind of thing happens in South Africa."
Jeanette will perform with Miss Dynamix this weekend on 'X Factor's movie-themed shows.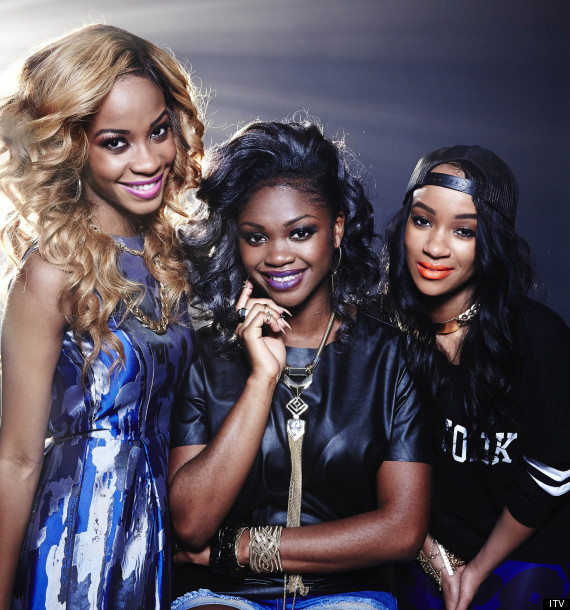 According to the Daily Star the girl group will sing Gabrielle's 'Dreams' from the 'Magnolia' soundtrack.
Last weekend, pregnant Miss Dynamix star Sese Foster shocked viewers after collapsing during rehearsals.
The singer was forced to pull out of Saturday's show and viewers were shown footage of her being taken to hospital in an ambulance.
Speaking after the event she said: "I had an anxiety attack and it's happened a lot in my life. My baby's fine, the heart rate is lovely. I just need to calm my nerves before performing".
Meanwhile, show favourite Tamera Foster is expected to continue to wow the judges this week as she takes on Beyoncé's 'Listen'– sung previously by Alexandra Burke on the show.
And the loveable Sam Bailey will be performing Celine Dion's 'My Heart Will Go On'. Can the former prison officer handle such a huge song? Let us know in the comments below.
LIKE US ON FACEBOOK | FOLLOW US ON TWITTER
MORE 'X FACTOR'