A campaign challenging prejudices against skin colour in India is gathering pace.
Dark is Beautiful seeks to redress the hierarchy of skin tone in India's social caste system and eventually halt the sale of controversial skin lightening products.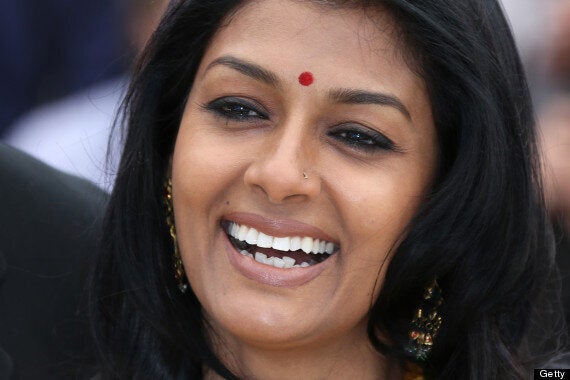 Indian actress Nandita Das is a poster girl for the Dark Is Beautiful campaign
"I started getting tonnes of emails from young women pouring their heart out about how they were discriminated against.
"Some wanted to commit suicide because they couldn't be fair."
In India Dalits, formerly known as the Untouchables, tend to have darker skin, are said to be the bottom of the social hierarchy and are often ostracised and forced into menial jobs.
The fair-skinned Brahmins are generally considered to be the highest caste group, although laws banning discrimination on these terms have failed to make much difference.
In 2010, India's whitening-cream market was worth $432m, according to a report by market researchers ACNielsen, and was growing at 18% per year
The Dark is Beautiful project campaigns against "the toxic belief that a person's worth is measured by the fairness of their skin."
And it's battling for the dignity of men and boys too.
The movement is currently championing a petition on Change.org to call on Emami, the cosmetics company behind Fair and Handsome (as well as brand ambassador Shah Rukh Khan) to "suspend this discriminatory ad campaign" and "know that our country is ready to shed age-old biases and let every person feel comfortable in their own skin."
"You're telling people they're just not good enough," she adds.