England and Wales will be battered by the worst storm in years with heavy rain and hurricane-force winds expected Sunday night and Monday morning, forecasters warn.
Even veteran forecaster Michael Fish agrees.
The man who famously dismissed concerns about a hurricane in 1987 was unequivocal this time.
"Yes, yes, there is certainly a severe storm on the way," he told Sky News, advising commuters to delay their trips into work by two or three hours.
It came as meteorologists warned that England and Wales will be battered by the worst storm in years with heavy rain and hurricane-force winds expected tonight and tomorrow morning.
Some Twitter users are slightly sceptical of the storm...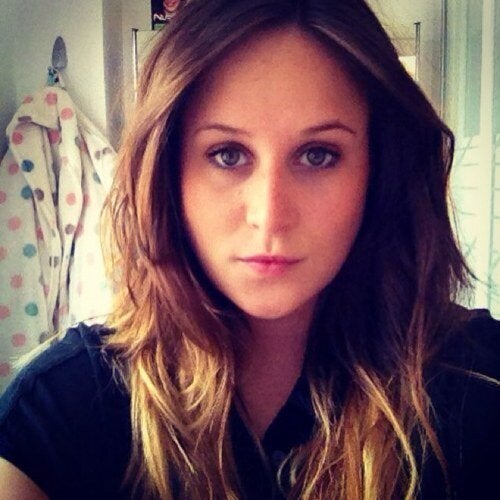 St Jude
Winds of more than 80mph could leave a trail of destruction, bringing down trees and causing widespread structural damage, leading to power cuts and transport chaos tomorrow morning.
Surface water floods could strike much of England as the Met Office predicts 2-4cm of rain could fall within six to nine hours overnight.
David Cameron said he has spoken to the organisations responsible for public safety during the storm.
Insurance companies have advised households to take steps to protect themselves and their property.
Direct Line said people should establish evacuation plans, place valuable items upstairs to limit flood damage and ensure gutters are clear so water can drain away.
Story continues after the slideshow...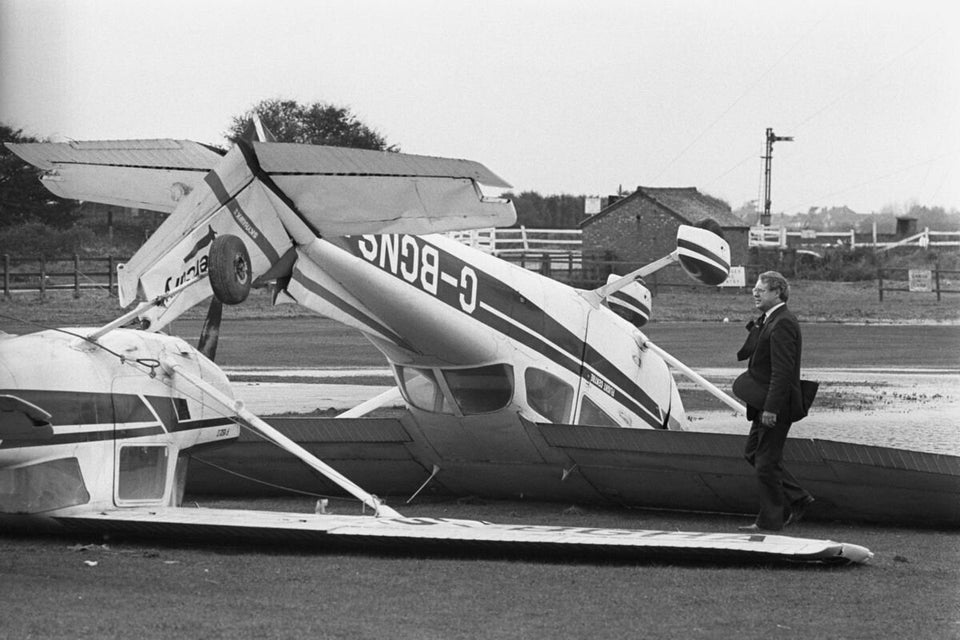 UK Storms, then and now...
The storm has been named St Jude after the patron saint of lost causes, whose feast day is tomorrow.
It will travel over the Atlantic and is expected to hit the South West late tonight, before moving north-eastwards across England and southern Wales.
Heavy rain will accompany it, with strong winds in the early hours of tomorrow, but the storm is expected to have moved out over the North Sea by lunchtime, leaving strong breezes in its wake.
Rail commuters are facing a miserable Monday morning as the heavy rain and high winds look set to cause delays and cancellations.
Many train companies in the South have already announced they will be running amended timetables, with some not operating at all until late morning.
Network Rail said passengers should allow extra time to reach their stations and to catch connecting trains because road conditions are also expected to be hazardous.
Rail users were strongly advised to check operators' websites for the latest advice and information or visit www.nationalrail.co.uk.
First Capital Connect said it was not expecting to run a service until 9am while Southeastern said it will run an amended timetable with the possibility of services not starting until 9am or 10am.
There will be no Greater Anglia or Stansted Express services until after 9am, and after that there will be a reduced service on all lines with significant disruption expected.
The Laindon shuttle will not run and some other short-notice delays and alterations may also occur.
East Coast is operating an extreme weather contingency timetable, c2c are expected to run an amended timetable with trains running at reduced speeds and First Great Western, Southern and Gatwick Express all said they may run an amended timetable.
South West Trains said it expected to run an amended timetable.
Transport for London said there will be no service on the Overground line until 9am on Monday.
Eurostar announced it would be unable to run any cross-Channel rail services until 7am to allow the high-speed train lines to be inspected.
The 5.40am and 6.50am services from London will set off at least one-hour late and will be subject to 50mph speed restrictions.
All other services up to noon will be subject to about 20-minute delays.
Passengers are advised to check in as normal and monitor the latest updates.
British Airways (BA) said it has cancelled a number of short-haul flights at the request of London Heathrow due to the expected storm.
A BA spokesman was unable to confirm the number of cancellations but said there would be a 20% reduction in its schedule from 6-11am tomorrow, 10% from 11am-4pm and 5% from 4pm to 10.30pm.
The airline said it hoped to operate long-haul flights in and out of the airport as normal, but warned there could be some delays due to the storm.
"We apologise in advance for the inconvenience caused by the poor weather but the safety of our customers is our top priority," a spokesman said.
Eight flights between Heathrow and Ireland have been cancelled because of the weather. Services between Dublin, Cork, Belfast and Heathrow were affected.
Gatwick, Stansted and Luton airports urged passengers to keep up to date with the status of their flights, although there were no cancellations by 6.30pm tonight.
A Bristol Airport spokesman wrote on Twitter: "All flights currently operating and passengers advised to check in as normal - but please allow extra time for your journey."
The Met Office described the storm as not one "you would see every year", and said the expected wind strengths would be similar to storms in March 2008, January 2007 and October 2000.
Gusts of 115 mph were recorded during the Great Storm of 1987, when 18 people died and thousands of homes were without power for several days.
The Met Office has issued an amber warning, meaning ''be prepared'', for the southern half of England and the southern half of Wales.
It gave a lesser yellow warning, meaning ''be aware'', for the rest of Wales and England up to the border with Scotland.
Frank Saunders, chief forecaster at the Met Office, said: "We are confident that a severe storm will affect Britain on Sunday night and Monday. We are now looking at refining the details about which areas will see the strongest winds and the heaviest rain.
"This is a developing situation and we'd advise people to stay up to date with our forecasts and warnings over the weekend, and be prepared to change their plans if necessary. We'll continue to work closely with authorities and emergency services to ensure they are aware of the expected conditions."
Atlantic storms of this type usually develop further west across the ocean, losing strength by the time they reach the UK and Ireland.
But this is expected to appear much closer to land, potentially moving across the country while in its most powerful phase.
A strong jet stream and warm air close to the UK are contributing to its development and strength.
Chris Burton, a forecaster with MeteoGroup, the weather division of the Press Association, said: "We are going to see some heavy and persistent rain heading north across England and Wales overnight from early this evening, from the South West.
"As the rain pushes north the winds will pick up, and by midnight there should be gusts of about 60mph across south-west England.
"Through the early hours much of southern England will see winds of 60-80mph, maybe closer to 90mph in exposed areas on the south coast.
"Further north, in south Wales, the Midlands and East Anglia these will be between 50mph and 70mph.
"The storm is going to move through very quickly, and as we go into Monday morning the winds will ease off from the South West, and by lunchtime most areas will start to see the winds ease off and die down.
"Rains will also clear through to the east through the morning, leaving a few showers in the afternoon."
The Prime Minister chaired a conference call with various Government departments and agencies this morning on plans to protect people from the storm.
Transport ministers, the Department for Communities and Local Government and the Cabinet Office updated Mr Cameron on preparations and contingency plans for transport, local authorities, schools, health and power supplies.
He was told that the storm could have a widespread impact but plans were in place to respond.
The Environment Agency has teams working to minimise river flood risk, clearing debris from streams and unblocking culverts, and are closely monitoring water levels so they are ready to issue flood warnings if necessary.
Martin Hobbs, head of asset resilience at the Highways Agency, said: "Be aware of sudden gusts of wind and give high-sided vehicles, caravans, motorbikes and bicycles plenty of space."
The Local Government Association (LGA) said local authorities would divert staff from their normal duties to help out with emergency relief efforts if required.
They have found emergency accommodation should families be evacuated from their homes, and highways teams are on standby to rescue stranded motorists and clean debris from roads.
Network Rail warned there is likely to be disruption to trains from fallen trees and localised flooding tomorrow if the forecasts prove to be accurate.
Passengers are advised to visit www.nationalrail.co.uk for the latest information.
Home insurers were bracing themselves for the prospect of a high number of storm damage claims.
Rob Townend, claims director at Aviva, said: "We have drafted in extra staff into our contact centres so we are poised and ready to help all those who might need us if the worst happens."
Popular in the Community