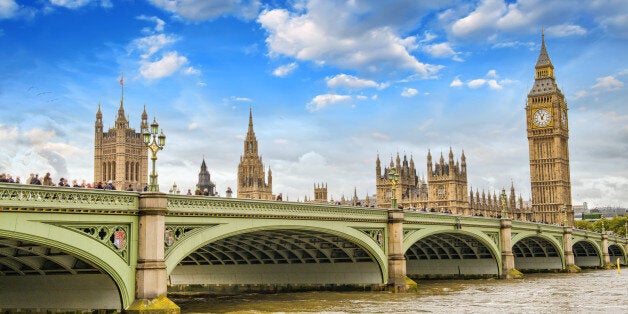 Taxpayers will be landed with a bill of up to £250,000 to upgrade a gym for MPs, peers and Parliament staff, new documents show.
Works to Westminster Gym, which is only open to parliamentary passholders, will include creating a room to store towels and developing a new spinning area, where members can train on static cycles.
The reception will be given a makeover with new fittings including display cases, pin boards, shelving and a desk, while a damp problem located near a shower room will be eradicated, according to the House of Commons (HOC) authorities
They add the male and female showers will be extended and improved, walls redecorated and the ventilation throughout the gym will be worked on as part of the refurbishment.
A new fire detection system and ramps to allow wheelchair access to the gym and an accessible shower room to comply with equality laws are in the proposals.
The revamp of the gym, which is in a basement area of the parliamentary estate, is estimated to cost between £200,000 and £250,000, new contract tender documents show.
In March 2010 the ventilation system of the wider basement area, which included the gym, was revamped at a cost of £247,500.
MPs can often be spotted among those working out in the gym, which also has saunas and an exercise studio named after former Commons speaker Betty Boothroyd.
The gym has 693 members and the Commons authorities say this number has been "stable" in recent years.
Registered charity Jubilee Hall Trust has operated the facility since 1999, successfully tendering twice for the management contract.
The HOC said there was no payment to secure the contract.
Income and profits are generated from membership fees, with the most expensive option costing £47 a month.
This includes access to the trust's gyms in Covent Garden and Hammersmith plus the UK Fitness Network, which allows a person to visit clubs in London and the south east.
The Commons receives a share of the profits made from running the gym, which it says it uses for upgrading or replacing gym equipment.
In 2011/12, it received £23,676 and in 2012/13 it collected £21,337.
Jubilee Hall Trust has previously stated its surpluses are used to fund its community outreach work, which includes programmes to support obese children in Southwark and free gym sessions for people on benefits in Camden.
A House of Commons spokesman said the exact cost of the new revamp project will depend on the contract tender process and the final plans.
He said: "Parliament, through the Houses of Parliament safety, health and wellbeing service, facilitates the provision of the staff gym as part of developing a healthy working environment and encouraging people to have a positive attitude to health at work.
"The gym is open to all at parliament and used by staff, and MPs and their staff. There will be a fair and open competition to tender for the refurbishment of this heavily used area of the parliamentary estate, including carrying out essential works to eliminate a problem with dampness in what is a grade two star listed building."
The Commons authorities say the money for the project will be taken out of its capital budgets.
Jonathan Isaby, political director of campaign group the Taxpayers' Alliance, said public cash to the gym should be cut.
"Those of us who are members of a gym in the outside world expect refurbishments and improvements to facilities to be funded through our membership fees," he said.
"When there are other perfectly good gyms within walking distance of Parliament, why should the one exclusively for parliamentary passholders be subject to such a massive taxpayer subsidy?
"The parliamentary authorities need to cut the taxpayers' money being diverted into this facility and, if necessary, membership fees should be increased in order to cover its costs."
Popular in the Community