The St Jude storm claimed a spiteful victory in London this morning – by snatching away a giant beach ball.
The 10m wide inflatable had been attached to a building near Old Street station, but was seized from its moorings as the capital was struck by gales.
The untethered ball was spotted at around 6.30 am and is believed to have spent a good half hour bouncing around the roundabout, being photographed - and dodged - by surprised commuters.
The ball was meant to symbolise the CO2 emissions a new £200million development would reduce.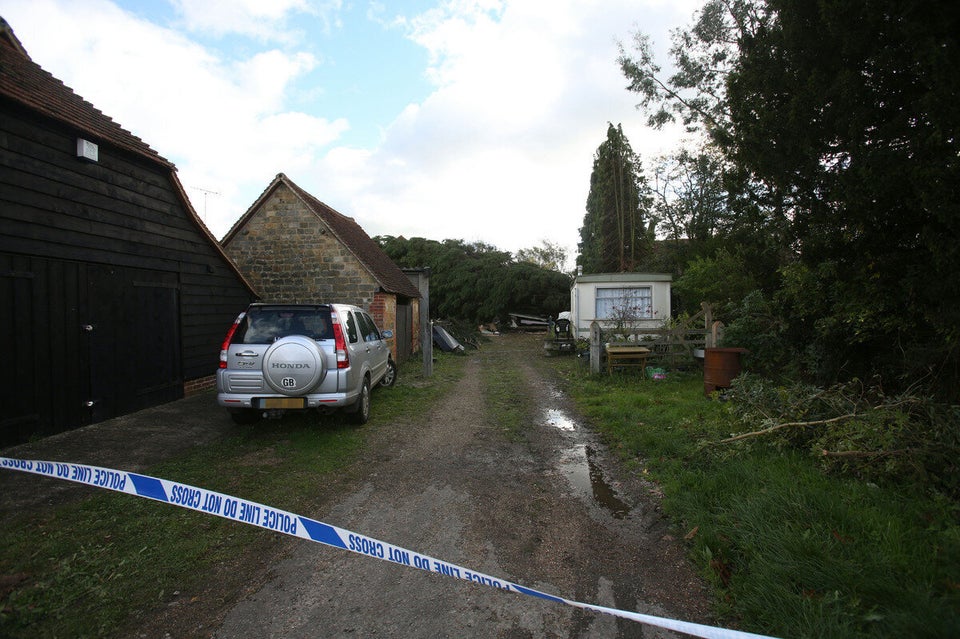 St Jude Storm - UK Weather