Should you be driving through Switzerland in the near future, be sure to keep an eye out for the Lord and his mum.
Yes, that's right, Jesus and Mary have been spotted hovering above the A5 highway near Walensee, apparently keeping an eye on the traffic.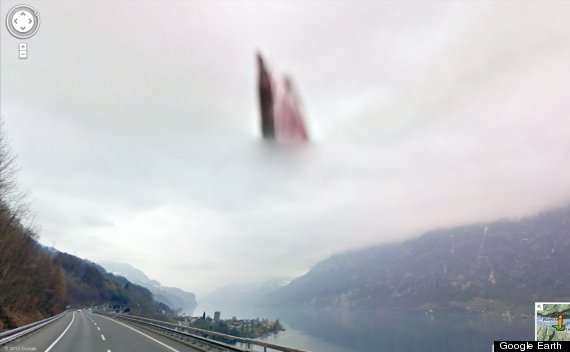 There they are: Jesus and Mary
The misty image of the celestial bodies was snapped by Google Earth cameras and can be seen on the satellite imaging site, The Mirror revealed.
It sort of reminds us of the hugely significant appearance of a rosy pink "angel cloud" in the skies of Florida hours after the announcement of the new Pope in March.