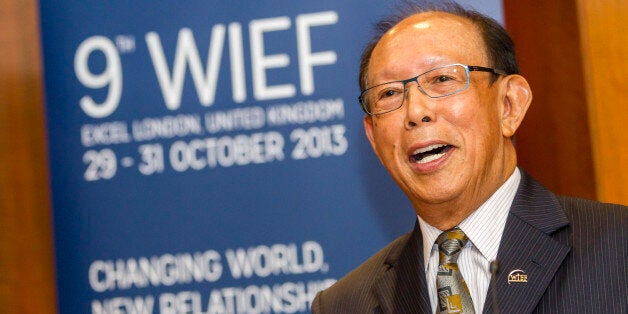 World Islamic Economic Forum Foundation (WIEF) chair Tun Musa Hitam came to open trading at the London Stock Exchange on Monday to mark the WIEF being hosted in the British capital, the first time it has been held in a non-Muslim country.
"I want London to stand alongside Dubai as one of the great capitals of Islamic finance anywhere in the world," he is set to say.
What is David Cameron on about?
Islamic finance, or Sharia-compliant banking, revolves around the idea that money has no inherent value beyond being a measure of worth.
Islam bans the taking and receiving of interest and speculative investments, so the new Islamic bonds would be structured so investors get a fixed return from a tangible asset or service.
The London Stock Exchange has hosted listings for sukuk valued at over £21 billion over the last five years, so an Islamic index would help identify investment opportunities that comply with Islamic law.
With Islamic finance set to grow 50% faster than traditional banking and global investments set to hit £1.3 trillion by 2014, it explains why Britain wants a slice of the pie.