While Lady Gaga may have settled her feud with Sharon Osbourne, she has been plunged into a fresh controversy, after her half-naked 'X Factor' performance sparked complaints from shocked viewers.
According to The Mirror, TV watchdogs Ofcom have received over 150 complaints 'relating to performance, costume and lyrics', after Gaga writhed around on stage in a nude-coloured bra and pants to new songs 'Venus' and 'Do What U Want' on Sunday night's results show.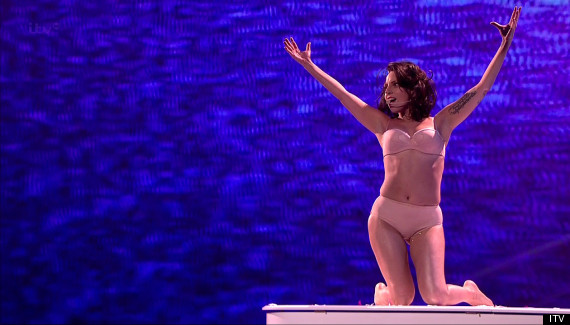 Lady Gaga performs on 'The X Factor'
A spokesperson told the paper: "We will assess all the complaints received on this issue before deciding whether to investigate."
The Sun adds that many other viewers have also got in touch with ITV directly to register their disgust.
However, a spokesperson for the channel has defended Gaga's performance, telling the paper: "We do not believe Lady Gaga's performance was inappropriate for the family audience of the show, which has an established tradition of performances from the biggest music stars. She's well known for her highly individual style."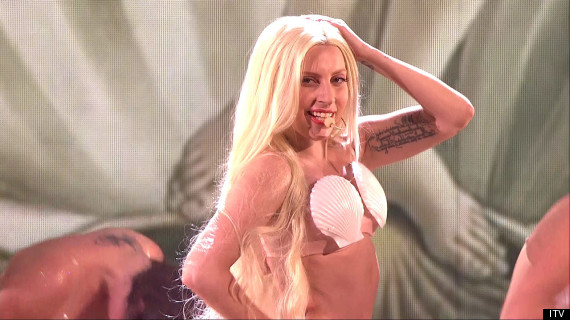 Lady Gaga dressed in her bra and pants to perform two new songs
It isn't the first time 'The X Factor' has received complaints over it's racy guest performers.
When Rihanna appeared on the 2010 final along with Christina Aguilera, their raunchy performances racked up over 1,000 complaints to Ofcom, leading to new guidelines that stars should cover up on TV before the 9pm watershed.
Watch Lady Gaga's 'X Factor' performance below...
LIKE US ON FACEBOOK | FOLLOW US ON TWITTER