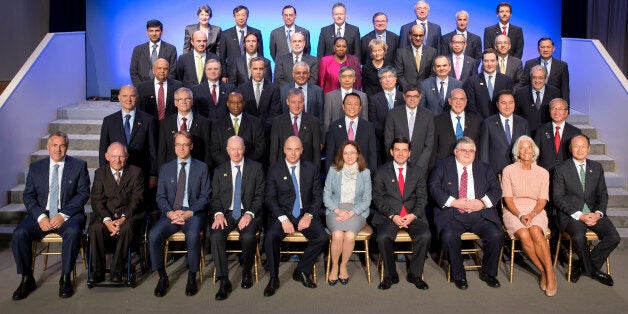 Russian secret services tried to spy on other G20 countries by slipping gadgets with surveillance tech installed into their gift bags.
The items - described in one report as "poisoned gifts" - were said to have been distributed at the recent G20 meeting in St Petersburg.
The Kremlin has denied the accusations made by Ill Corriere della Sera and La Stampa, and said the accusations were designed to divert attention from the wider scandal over the United States' National Security Agency spying on German chancellor Angela Merkel's mobile phone.
"These are really funny reports, actually. First of all they have no sources. It is a bold attempt to switch attention from very real problems existing between European capitals and Washington," said Dmitry Peskov, president Putin's spokesman, to the Telegraph.
Meanwhile the European Commission's spokesman said they had "not found any evidence" of a problem with the USB sticks.
But the Italian reports allege that the items were discovered after an inquiry ordered by Herman Van Rompuy, the president of the European Council, and enacted by German intelligence officers. And experienced diplomats have said in various reports that it would be a basic error for a security-trained diplomat to use such a "freebie" without vetting them for malware first.
It is not known specifically what technology was found in the devices, or how they were supposed to work.
The Telegraph said that Prime Minister David Cameron was not given one of the 'Trojan horse' devices, but did not rule out the chance that other officials were given or used them.