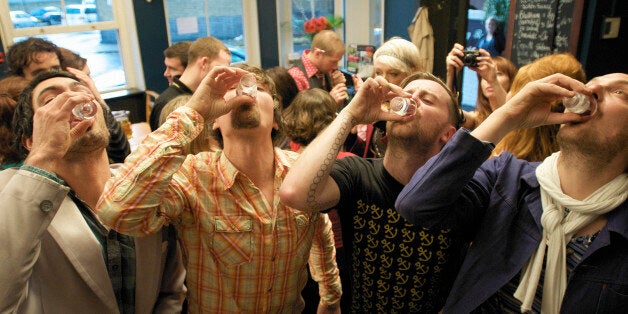 A student rugby club has landed itself in hot water after playing a drinking game which allegedly involved members finishing the sentence "it's not rape if...".
Members of the club from St Cuthbert's Society, a college at Durham University, is accused of "encouraging rape culture" by playing the game.
Flo Perry, a member of Durham's feminist society, said she overheard the drinking game as it was played in the student bar.
"Any other ending of this sentence encourages rape culture which is, in my opinion, the nasty side of lad culture."
"I would very much like to initiate a relationship between our two societies, not only to demonstrate our belief in the importance of the work you do but to help you do it, too."
Professor Elizabeth Archibald, Principal of St Cuthbert's Society, said: "We are aware of the alleged incident in St Cuthbert's and we will be speaking to the students concerned.
"The college has a diverse and international student body and students are well aware of the need to act appropriately and respectfully towards others."
Related