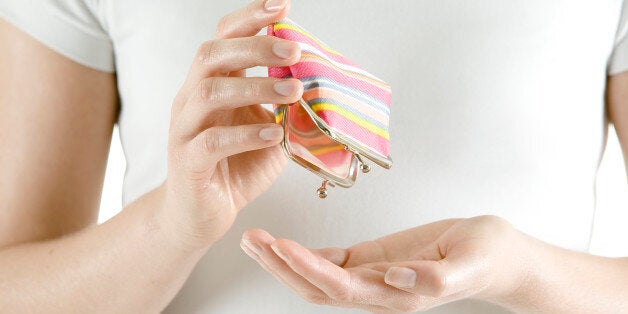 Three times as many young women are employed in low paid, low skilled jobs than 20 years ago, according to a new report commissioned by the Trades Union Congress.
The TUC's publication, The Gender Jobs Split, found that the proportion of 16 to 24-year old women in jobs such as office and hotel cleaning has jumped from 7% to 21%, while the figure for young men has increased from 14% to 25%.
Gloria De Piero, Labour's shadow Women and Equalities minister, told the Huffington Post UK: "We will never close the gender pay gap if some jobs remain for the boys. That means supporting better training for young women across all sectors, and it means breaking down the barriers they face in rising to the top of their professions too, whether that's to the Boardroom or David Cameron's Cabinet table."
"More young women than men are now going to university and yet these figures show many more women are still ending up in lower skilled and lower paid jobs.
The TUC's report showed that gender played a huge part in career choice, with only 1% of women working in skilled trades compared with a fifth of young men.
Four times as many young women as men worked in occupations such as hairdressing, leisure and travel, said the report.
The research found that despite being better qualified than young men, young women got less money for their qualifications, with the likeliest reason being that the vocational qualifications they take mean they tend to enter low-paid areas such as social care.
TUC general secretary Frances O'Grady said: "The youth labour market has become a much harsher place for young people over the past 20 years, especially for young women.
"Unless we create better training and employment opportunities for young people, as well as challenging gender roles from the outset, the situation will not improve. We need to invest in new industries to create decent jobs and provide better early years careers support."
Speaking to the Huffington Post UK, MPs and economic experts expressed sadness at the report's findings but admitted it was not surprising.
Teresa Pearce, Labour member of the Treasury select committee, said: "This saddens me but does not surprise me. I see this among my own constituents, with young women sometimes working two jobs just to try and pay the rent."
Dr Faiza Shaheen, Senior Researcher, Economic Inequality at the New Economics Foundation, told HuffPostUK: "The findings show the need to intervene to ensure some of the most important jobs in our society – most notably those in the care sector – are better paid.
"Without this intervention growth trends point to more, not less, women working in low paid sectors. Policy makers must act to ensure that the sectoral make-up of the economy does not further perpetuate gender inequalities."
Ann McKechin, Labour member of the Commons Business select committee, told the Huffington Post UK: "Unless the government has a clear plan with targets and reporting strategy we will still face the same depressing set of statistics. Government has a responsibility to encourage best practice and to change existing cultural perceptions."