Usually when something like this comes into the HuffPost UK Lifestyle inbox, we roll our eyes and press delete. But when we heard that John Lewis (a shop we practically live in) had conducted its first ever Shop, Live and Look report looking into underwear preferences in Britain, our curiosity was piqued.
The comprehensive review of British shopping habits found that London is the small boob capital of Britain - women are 6% more likely to buy push-up bras. We're also an unadventurous lot when it comes to colour - black is the undie colour of choice.
The Welsh on the other hand have no problem being bold - they are 19% more likely to choose red lingerie.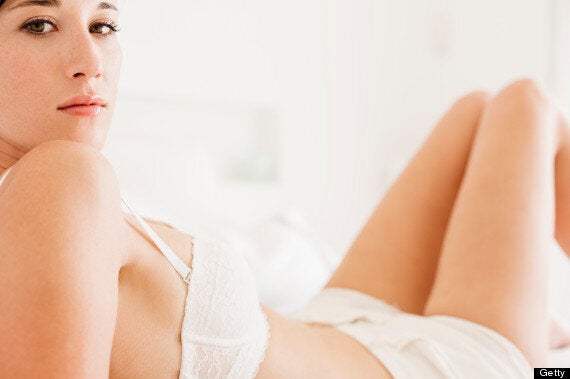 Considering northern women don't mind going out in tiny dresses and nowt else (unlike southern women who stop resembling women in the winter and look like shambling old men weighed down by coats and chunky scarves), we're not shocked that the north west is where thongs and G-strings are more popular than the national average.
The north east prefers a mix of saint and sinner - white, lacy numbers are most common and it is also the region most likely to buy suspenders (45% higher than average) and leopard-print undies (96% higher).
When it comes to control underwear, the Scottish are a whopping 35% more likely to buy some than anywhere else. They are also as big bosomed as the rest of the north - both tend to buy more larger cup sizes.
While the rest of the country has long since said sayonara to corsets, the south west are 98% more likely to go for a basque, while the Midlands have a penchant for lingerie tape. Maybe it's all those backless dresses?
The east of England really has to liven its undies drawer up however - three-pack Sloggi briefs sell like hotcakes there.
Jo Hooper, head of womenswear at John Lewis, commented: "In lingerie, women tend to decide between either function or form. More important than any other factor though is fit. With half of all bra sales coming from our free lingerie fitting service, whatever bra our customers choose they want a bra which fits perfectly."
Related