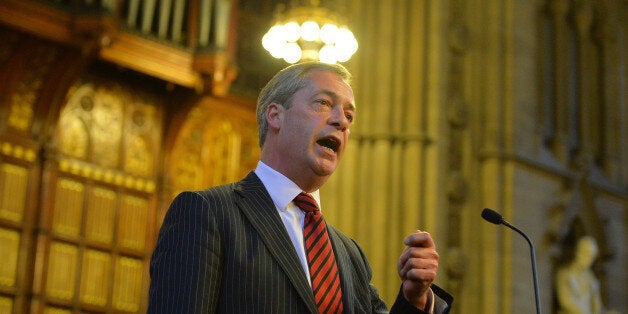 Nigel Farage has demanded "we need a much more muscular defence of our Judaeo-Christian heritage," in a dramatic call ahead of his appearance in theatres up and down the country.
The Ukip leader is set to star in An Audience With … Nigel Farage, a stage performance featuring the MEP on a stage with only a table, a chair, and a bottle of wine as props.
Farage thinks the tour will give him a chance to "explain who I am" and to "reach a new audience".
But the Ukip leader has already received death threats ahead of his appearance in Buxton this evening.
One Facebook user didn't seem to keen about watching the MEP, writing under a link promoting the evening: "I'm going there to put a bullet in his head." The post has since been removed.
A spokesman for the politician said the matter had been reported to the police, the Derbyshire Times reported, adding: "What people may consider silly, or funny, when 'trolling' by posting offensive remarks is actually a criminal offence.
"We have seen this sort of thing before and it is important that we, as a party, set an example by demonstrating that this behaviour should not be tolerated to ensure the most vulnerable people in society are protected."
The MEP argued that the working classes are being forced to "bear the brunt of excessive immigration," as he frankly listed who he would, and would not want, in Ukip's Britain.
This included Muslims who speak no English and wear the veil, because "it makes people feel deeply uncomfortable."
"When people say Ukip is racist, it makes me laugh. Look at our intern," he said as he pointed to the young woman delivering a cup of tea. "She's half Hindu!"
Farage told the newspaper that fear of causing offence drives the "Notting Hill claptrap about diversity".
"We need a much more muscular defence of our Judaeo-Christian heritage," he states, adding he only goes to church about four times a year.
"Yes, we're open to different cultures but we have to defend our values," he argued.
That's the message I want to hear from the Archbishop of Canterbury and from our politicians. Anything less is appeasement of the worst kind."
Following the "Slutgate" debacle involving the controversial former Ukip member Godfrey Bloom, Farage told the newspaper the MEP was an exception.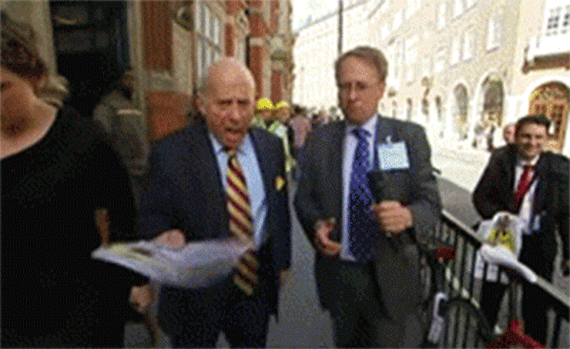 Popular in the Community