**UPDATE** As of October 2014, there are new pics of Renée looking even less like herself. Yes, seriously. Check them out here.
When these snaps landed on our desk, it took us ages to realise the lady pictured in them is none other than Renee Zellweger.
We think you'll agree that the 'Bridget Jones' star looks UNRECOGNISABLE after being pictured leaving a documentary screening in LA on Saturday night.
Renee Zellweger looked unrecognisable in pictures from Saturday
Now, far be it from us to suggest that Renee may have gone under the surgeon's knife, but her new wide-eyed, wrinkle-free face marks a radical transformation.
Renee as she appears now (left) and in 2009
If the project does go ahead, let's just hope they've got a good explanation as to why Bridget has got a whole new face.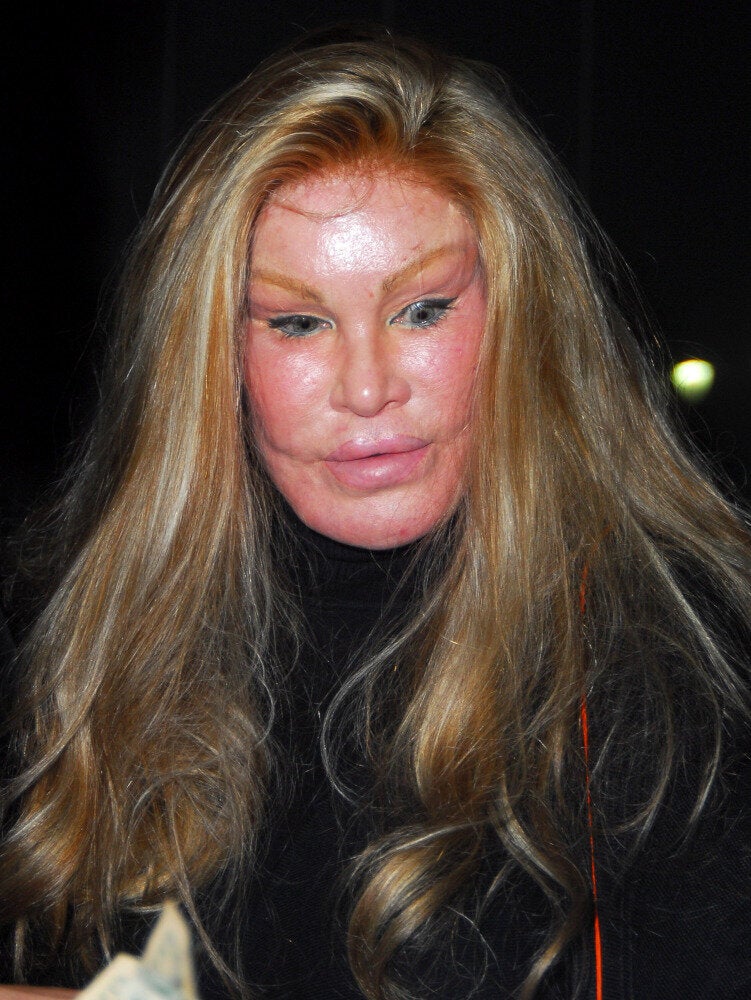 Surgery Celebs
Related