Arsenal's three German players, Lukas Podolski, Per Mertesacker and new signing Mesut Özil successfully landed a double-decker Airbus A380. But don't worry, it was all safely done in a brand new state of the art flight simulator.
But now London has its own set of public flight simulators, the Englishmen laid down the gauntlet for their German colleagues, who took on the challenge with relish.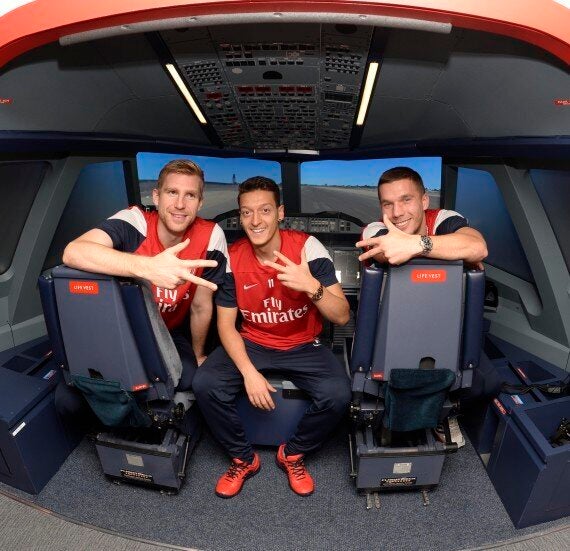 "Here it comes!" exclaimed Mertesacker, seeing the runway looming toward him, before quickly regaining his composure to land the Airbus. "That landing was quality!" he said, modestly.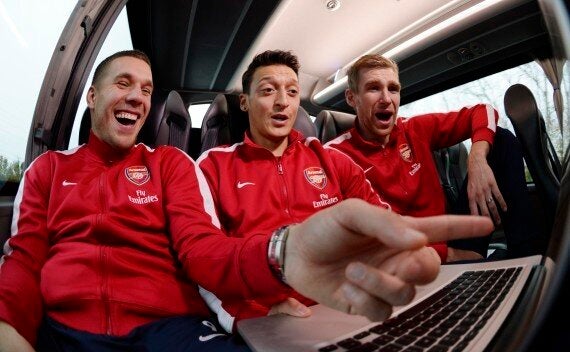 Özil rounded off the experience with his own serene landing, despite some nerves.
"I was a bit hesitant to go last since Per and Lukas did so well with their landings," Özil said. "But it was great fun and I thought I did ok. I'll probably stick to being a passenger though!"