What was your favourite piece of content during 2013?
At HuffPost, we love great content, whether it's a must-watch viral video, a brilliantly written feature, or a fantastic photo you just have to share.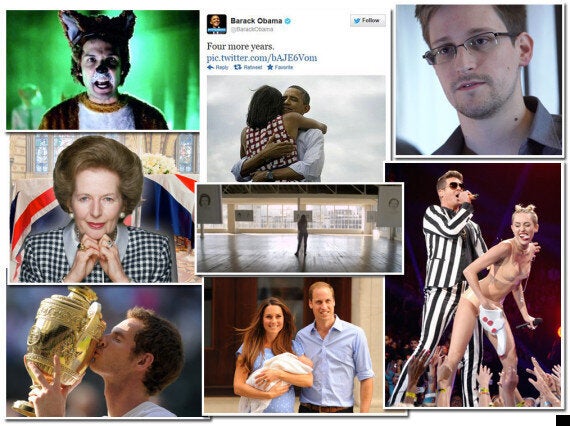 From Obama To Prince George via Thatcher and Miley, 2013 has been a busy year for news
To celebrate the best of 2013, we've got together with Ogilvy PR to produce a countdown of the year's very best pieces of content, but need your recommendations to kick things off.
Using the comments box below, we'd love to hear about the videos, articles, photos or emails that stood out for you over 2013. Whatever it is and wherever it comes from - it doesn't have to be from HuffPost - we want you to tell us.
There are five categories we'll rate things in – Fame, News, Sex, Lifestyle and Humour – so please mark your suggestion with a category, too.
Maybe it was Miley Cyrus Twerking, the Dove Real Beauty sketches, or The Guardian's NSA exclusive, whatever it was, we want to hear about it - but let us know by 20 November.
Once we've gathered recommendations from HuffPost's readers and bloggers, we'll put the long list in front of a panel of industry experts, and announce the winners in December.