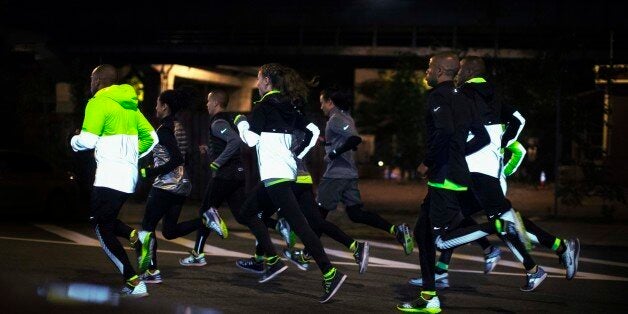 Drawing insights from runners clocking up the miles in the dark winter months, Nike designers have created the Flash Pack, a reflective and water repellant line of shoes and apparel to keep runners protected from the elements.
Within each shoe there's a unique reflective print that hides subtly during the day, but which comes alive under nighttime lights.
There are many shoes within the new range, but the Nike LunarGlide 5 Shield is the stand out. We tested this version of Nike's flagship running trainer out over various 10k runs during the winter months and it held up well, with more durability than my old running shoes (which shall remain namesless). They were more supportive, comfortable and with its three-layers of mesh (which repels water while allowing the feet to breathe) have everything you need to stay dry.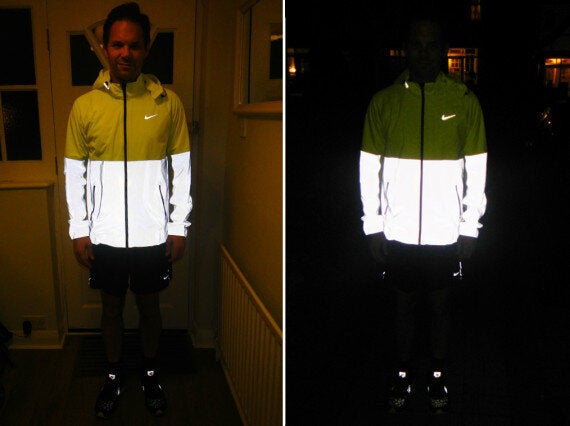 You will definitely be seen if you're wearing anything from the Flash Pack range.
Then there's the built-in reflective material, which is subtle but could have been a little more cutting edge in design. Still, they're intended to make your more visible when out running in low light conditions and they do the job. At £90, the LunarGlide 5 Shield is also reasonably priced.
Alongside the shoes, Nike have also designed a range of Flack Pack jackets.
The Nike Shield Flash Jacket combines reflectivity and comfort into one sleek design. In low light conditions, the reflective material helps you stay visible. The upper body and sleeves feature Nike's Storm-FIT fabric, providing breathable wind-and-water-resistance, keeping the water out, allowing sweat vapours to escape and most importantly keeping you comfortable as you're running.
With it's removable peeked hood, the jacket's design integrates special details tailored for runners, including hand warmers for those those that can't get used to wearing gloves.
The Nike Flash Pack range could revolutionise running in winter - but what's for sure is that it will make you stand out from the crowd. Though it's an expensive range, it's sleek and comfortable and a more than welcome addition to the market.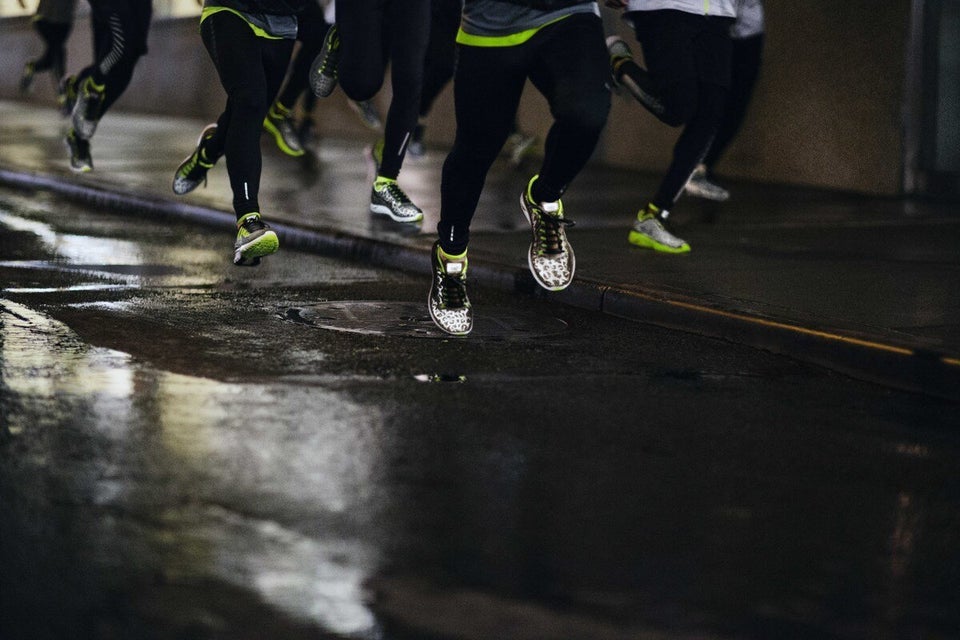 Nike Flash Pack Running Range