A group of 343 self-confessed French "scumbags" have signed a "Manifesto of the bastards", seeking to block a bill that would outlaw paying for sex.
The "Hands Off My Whore" campaign, launched to protest against laws seeking to punish prostitutes' clients, has caused an uproar in France at a time when the future of legal prostitution hangs in the balance.
Although many support opposition to France's crackdown on prostitution, the campaign has been widely derided for putting men's sexual freedom before a sex worker's ability to make a living safely and legally.
The movement's questionable slogan, "Hands off my whore", or "Touche pas à ma pute", echoes the 1971 French campaign by 343 women supporting legalised abortion, also known as the "Manifesto of the 343 Sluts" or the "Manifesto of the 343 Bitches."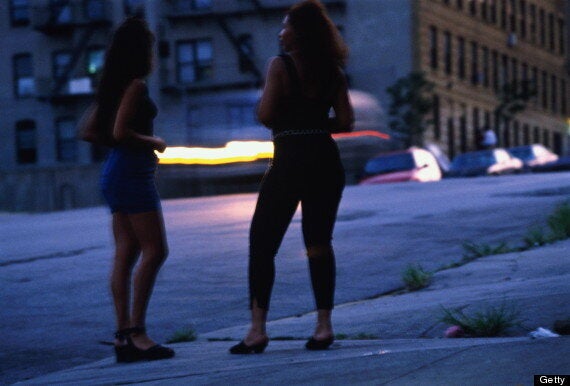 Prostitution could soon be outlawed in France
The petition says some of the signatories, who include prominent figures such as author Frederic Beigbeder and the lawyer for Dominique Strauss-Kahn are men who "have used or are likely to use the services of prostitutes," TV station France 24 reported.
"We do not defend prostitution, we defend freedom," the campaign reads. "And when parliament gets involved in adopting rules on sexuality, everyone's freedom is threatened."
The text continues, "We consider that everyone has the right to freely sell their charms – and even to enjoy doing so. All together, we declare: Hands off my whore!"
Among those signing up is Richard Malka, a lawyer for disgraced International Monetary Fund economist Strauss-Kahn, accused of sexually assaulting a New York hotel maid in 2011.
Morgane Merteuil, general secretary of Strass (Syndicat du Travail Sexuel), which campaigns for decriminalisation, defiantly told the men: "We are nobody's whores, especially not yours … If we fight for our rights it is largely to have more power against you, so we can dictate our terms … "
The French Minister for Women's rights and government spokeswoman Najat Vallaud-Belkacem slammed the manifesto, arguing the 1971 abortion manifesto had been signed by women "who demanded to be able to freely decide what to do with their bodies".
"The 343 bastards demand the right to decide what to do with the bodies of others," she said. "I think there is no need for further comment," she told France 24.
Selma James, the co-author of the women's movement classic The Power of Women and the Subversion of the Community, wrote in the Guardian that the manifesto "tell us what they think of sex workers."
In order for sex workers to operate safely and not just be pushed underground they, not a group of men claiming to defend them, "must have the last word."
Under current rules, prostitution is legal in France, but soliciting and pimping are prohibited.