Police in Manchester have found a giant cannabis farm spread across two terraced houses containing £180,000 of the potent herb.
The illicit operation was uncovered after a dawn raid on Thursday at the premises on Canada Street, Miles Platting.
A partition wall between the properties had also been knocked down to allow easy access between both addresses.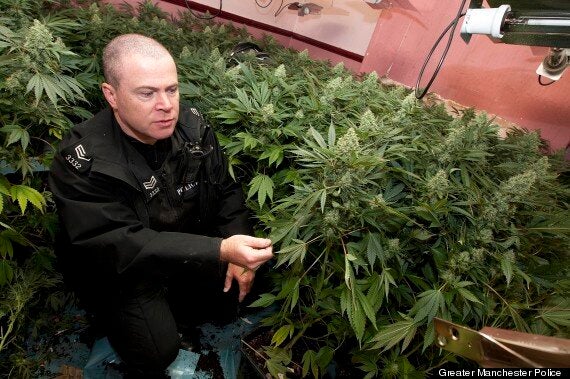 A police officer with the haul
A man and woman have been arrested on suspicion of cultivating cannabis and remain in police custody.
Inspector Alan Kelly, said: "This is a significant find and one that will hit the drug dealers where it hurts them most - in their pocket.
"This was sizeable operation, reflected in the fact a partition wall has been knocked down and the two properties filled with cannabis plants.
"Whoever is responsible has demonstrated a significant level of planning, but unfortunately for them this has been matched by our own determination to tackle organised criminality in our communities.
"The warrants came about as a result of information from the public and I would like to thank them for that."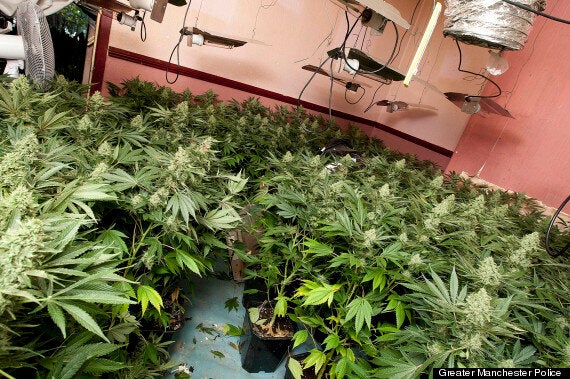 Popular in the Community