It is the sixth form college with creativity running through its corridors. Nestled among roaming Surrey countryside and described as a 'Utopia for creative minds', Hurtwood House is the educational institution synonymous with innovation – actress Emily Blunt and composer Hans Zimmer are among its famous alumni – and the school is pushing the creative boundaries once again this year as it launches the second Hurtwood Prize for Young Filmmakers.
Aiming to give aspiring young filmmakers the chance to showcase their talents to a worldwide audience, the Hurtwood Prize is the competition which, according to founder and headteacher Richard Jackson, "gives young people a shot of going to the very top".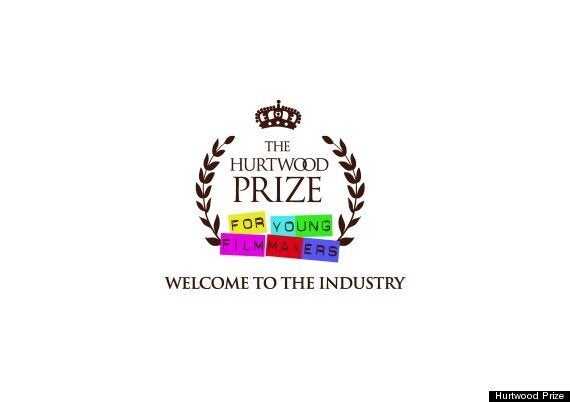 This is the second year the Hurtwood Prize for Young Filmmakers has been run
The Huffington Post UK caught up with the inspirational head and co-creator of the competition to find out a little more about this year's contest and what lies behind the creative ethos that has driven Hurtwood for more than 40 years.
What was the inspiration behind setting up the competition?
"It was a coincidence of us wanting to push the boundaries of the school further and a meeting with MOFILM that made it possible - it's really an extension of our natural way of thinking. We are very excited about film and we have seen what it does for our students here and the competition is an extension of that – it gives other people an opportunity."
With its very own acting and dance academies, state-of-the-art film studios and editing suites and a host of students progressing to drama schools like RADA and beyond, Hurtwood's creative culture has been of paramount importance since it opened its doors in 1970.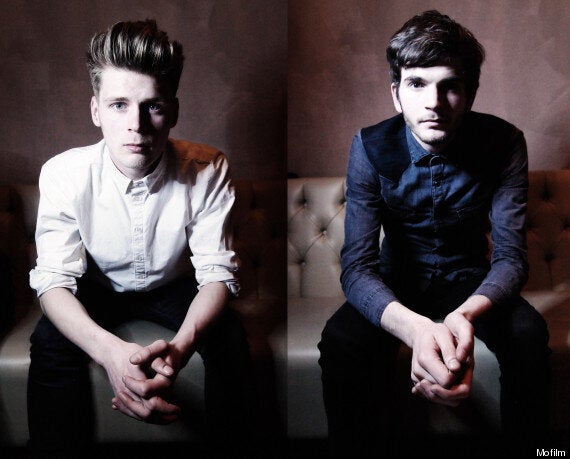 Hudson Taylor have offered two track for entrants' video
How important do you think it is to support and champion the creativity of young people?
"There is a creative energy that runs through the school. This is a school that really values creativity and puts it top of the list. It's very exciting to see young people responding and to see just how creative they can be."
The competition is open to any filmmakers in the country aged 16-25 – how important is it that the competition has such accessibility?
"It is fantastically exciting to see young people given full rein to their creativity and I can't think of a medium better than film in which they can demonstrate this. It is something that is really accessible and does not require a lot of financial backing – these films can be made with a mobile phone. It gives young people a shot of going to the very top."
In association with crowd sourcing agency MOFILM, Polydor Records and The Huffington Post UK, this year's contest has set filmmakers the challenge of shooting a music video for up and coming Irish folk-pop act Hudson Taylor, with two winners having the chance to create the official videos for the duo's new EP, Osea.
It must be great having the support from Polydor again this year and having Hudson Taylor on board as well
"Hudson Taylor couldn't be a better choice – the whole thing fits together. It's good that they are an up and coming band and one that the young filmmakers out there can associate with. They're both coming from the same place."
Discovered by music giants Polydor after a string of successive YouTube uploads, the Dublin Duo, whose latest EP was released last month, offer yet more proof of just what the possibilities are for creative individuals looking online.
Do you hope the competition will inspire more young people to pursue careers in the creative industries?
"The fact that people can simply make their film and upload it is remarkable – it doesn't have to be sent in a can anymore! It's a leg up and if they're really serious, it may well inspire them to go into film production. Of all the sectors in England this is a massively growing area. There are film companies springing up all over the place, so if this competition can give people a leg up in the industry then that's brilliant."
Do you think the competition could produce the next great film director of the future?
"You hope that from the competition somebody might emerge. It would be fantastic to think in 10 or 15 years' time when someone was talking to a world famous film director and they said, 'well, how did you get started in this business?' and they said 'I went in to this school competition and I was inspired to go on from there'."
It is this belief in young people and the 'real desire to do something worthwhile' that drives the Hurtwood Prize and its head. Considering the school started with just a rented house in the Surrey countryside, perhaps those lofty ambitions of the competition creating a 'world famous director' won't be too far-fetched after all. And as we finish talking he remarks - 'Well, you have to dream don't you?'
For more information about The Hurtwood Prize for Young Filmmakers visit the MOFILM website here
Related