A man accused of methamphetamine possession scored a spectacular own goal when he showed up to court…with a used meth pipe.
Steven Todd Campbell was due to attend a hearing at Cowlitz County Hall of Justice on Tuesday, having been previously bailed on meth possession and obstruction of justice charges.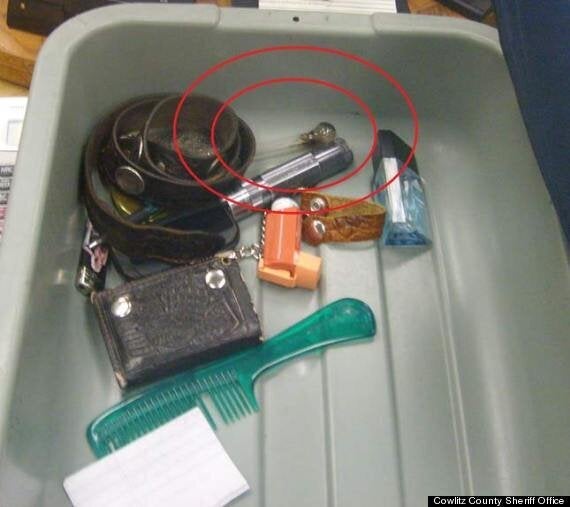 And what do we have here? The contents of Steven Todd Campbell's pockets
As well as a comb, wallet, keys, lighter and belt, the 51-year-old also deposited his pipe – complete with brown residue.
He added: "Deputy (Ryan) Plank, who was operating the scanner, observed Campbell place a 3-inch clear glass pipe with brown residue in the tray, covering it with a piece of paper."
Campbell was arrested again on suspicion of meth possession, despite telling authorities he had brought the pipe as he was "going to turn it in".