A young mother cried with joy after giving birth in the wreckage of the devastating Philippines storm that has killed at least 10,000 people.
The baby was named Bea Joy, after her grandmother Beatriz, who was missing after typhoon Haiyan struck.
"She is so beautiful", said the new mother, who had to swim to safety after the storm hit the evacuation centre she was staying in. Bea Joy was named after her missing grandmother
Blocked roads mean it is taking rescuers hours to travel small distances to the worst-affected areas, as they raced to deliver tents, food and medicines to eastern Leyte Province.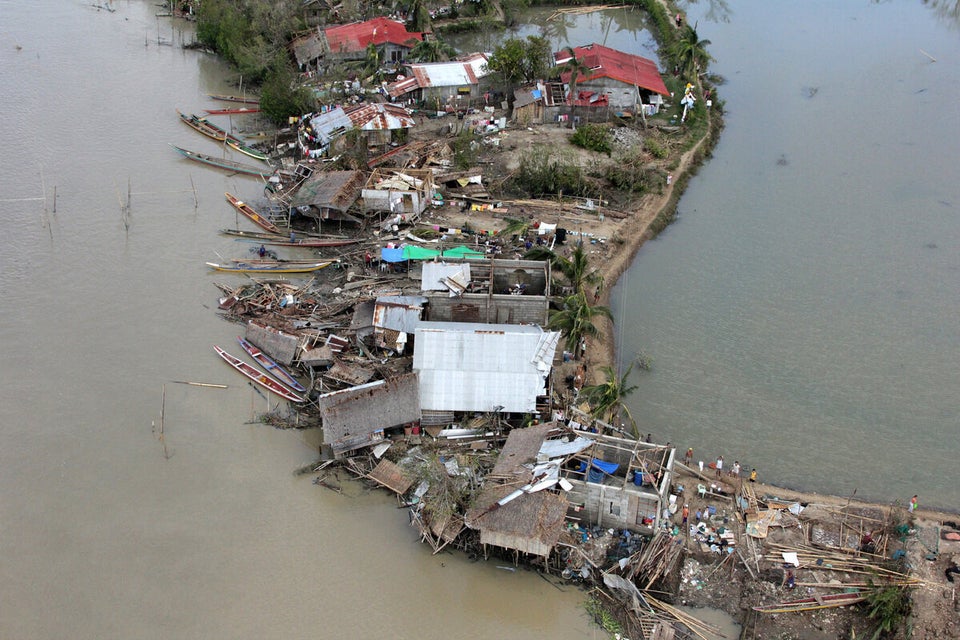 Philippines Typhoon
Meanwhile, a massive fundraising effort was being launched, with the UK government implementing a £6 million "rapid response" to the crisis.
International Development Secretary Justine Greening said NHS experts had been flown with shelter kits and water purification facilities to Tacloban.
The British response is being co-ordinated with aid agencies that already have a presence "on the ground", the minister told ITV's Daybreak.
Greening added that the potential for widespread looting and disorder further endangered women and children.
She said: "The focus is now also on providing protection for people, especially women and children, because this is an incredibly vulnerable situation for these people to find themselves in.
Gareth Owen, humanitarian director for Save the Children, appeared alongside Greening to pledge his support for the mission.
He said: "The British public will help us we hope, as they do always. Save the Children has worked in the Philippines for many years and we've responded to many disasters like this, but frankly nothing on this scale.
"This is simply extraordinary in the extent of the damage. We had a team on the ground in Tacloban ahead of the storm because we had a few days to prepare there.
"They were hunkered down over the weekend, we lost contact with them and feared the worst. Thankfully, they're OK, but they are reporting 80% damage in that city alone. This is huge.
The government's official response comes as former Labour foreign secretary David Miliband also made efforts to tackle the unfolding humanitarian crisis.
The International Rescue Committee (IRC), which Miliband joined in September after stepping down as an MP in April, has launched a 10 million-dollar (£6.2 million) appeal to help the victims of Typhoon Haiyan yesterday.
Miliband, president of the New York-based charity, said the typhoon had caused "a human catastrophe that needs a global co-ordinated response".